Newcastle's move to bring in so many French players is a gamble, Kevin Phillips told The FF Show
Bringing in so many French players could backfire at Newcastle, Kevin Phillips told The FF Show.
Last Updated: 25/01/13 10:35am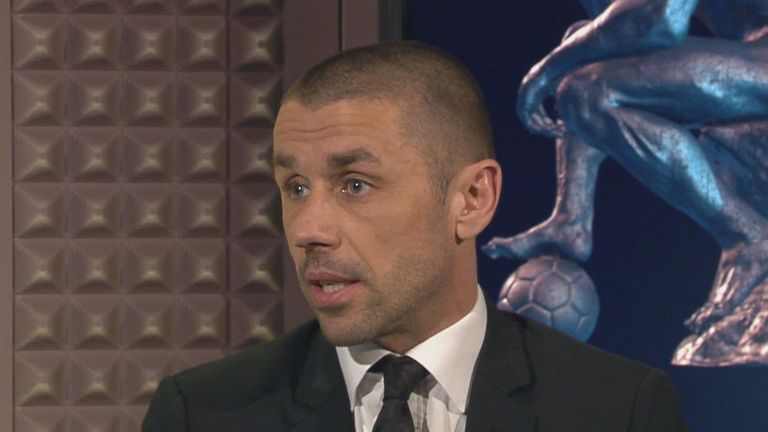 The Magpies have added Massadio Haidara, Mapou Yanga-Mbiwa and Yoan Gouffran to their squad this month, with Toulouse's Moussa Sissoko expected to join the 13 French speakers in the Newcastle squad.
However, former Sunderland striker Phillips told The Footballers' Football Show Pardew's raid on Ligue 1 could present problems with the club battling to stay clear of the relegation zone.
In response to Gerard Houllier's criticism of the transfer policy at Newcastle, Phillips said: "I certainly understand where he's coming from.
"Given where Newcastle are in the Premier League they certainly need to add players to their squad but, although they are quality players, they're coming to the Premier League for a fight, a scrap and I question whether they'll have the mentality to get them out of the position they're in.
"It's a big gamble on Alan Pardew's front. I've played with French players in my time and you could say some of them have had bad attitudes, if I'm honest. If you have 12, 13 of them together they're going to keep themselves to themselves, as well.
"I'm not saying these guys are like that and I hope they reward Pardew for bringing them in. But they're going to go out together and they're going to speak French in the changing room which doesn't help.
"If I was Pardew I'd say to them they have to speak English in the dressing room and learn it as soon as they can."
Impact
Paul Ince, who swapped the home comforts of English football to play for Inter Milan during his career, also had concerns about Newcastle's decision to bring in so many players from the same league.
And the former Liverpool and Man United midfielder shone a light on the difficulties of settling into a new country and culture when you're expected to immediately have an impact on the field.
"When I went to Inter Milan there were five or six non-Italian players who didn't speak Italian at the time and we got together and spoke English - and that's only natural," he said. "It's not about 'them and us', but it's natural to speak with people who speak your language.
"Newcastle aren't winning games, they're getting lower in the league and where's the people who are going to stand up and fight? How long will it take these new players to learn the Newcastle environment and the way they play and what it will mean if Newcastle go down?
"If it was the end of the season and they came in with time to settle in it would be different but they've got to come in straight away and need to start getting results."
Ex-QPR and Swansea boss Paulo Sousa agreed Pardew's task of getting the best out of his new arrivals would not be straightforward.
"It's difficult when you bring in so many players to integrate them, not only in the football philosophy but also to integrate them with the environment of the Premier League, the intensity of the Premier League, their opponents, the culture of the fans and so on.
"It's not easy to adjust straightaway and get the results - and then players lose confidence."