Queens Park dangers
QPR's plight is the product of a lack of perspective at the club, Matt Dickinson told the Sunday Supplement.
Last Updated: 18/11/12 4:24pm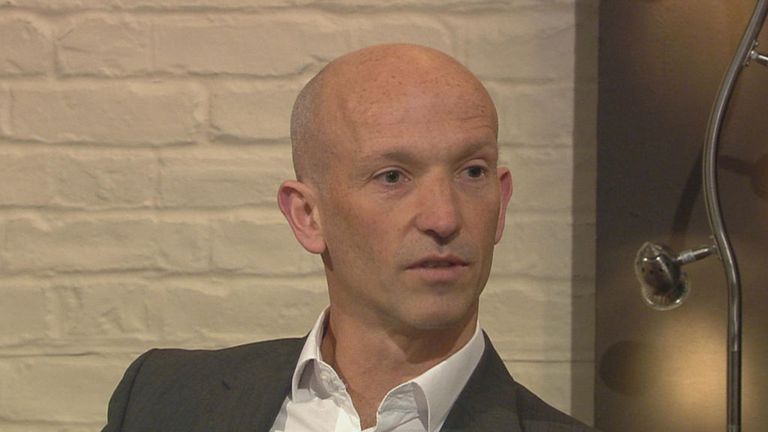 QPR's plight - and the resulting pressure on boss Mark Hughes - is the product of a lack of perspective from club and manager, according to Matt Dickinson of The Times.
Rangers remain rooted to the bottom of the Premier League after suffering a 3-1 defeat to fellow strugglers Southampton on Saturday in a match described beforehand by under-fire Hughes as a 'must-win' game.
The defeat means that Rangers have now taken only four points from 12 games and have yet to register a single league victory.
After the match, Hughes indicated that he has no intention of resigning and Dickinson told Sunday Supplement: "He's not that bad a manager - I think he showed that at Blackburn and at City - but this is a club that has made mistake-upon-mistake, I think in particularly in recruitment policy.
"You saw the number of players that went in and out of that club and it's the ones that are coming in that trouble me.
"There has been an awful lot of money spent on players at the wrong age, with questionable motivation.
"I thought Bobby Zamora coming in was a very odd signing; Andy Johnson was obviously very unlucky with the injury, but even at the time I thought it was a questionable signing. Then they signed Jose Bosingwa. They were signing a lot of high-earning players at the latter end of their careers.
Questionable
"This is a club that has got ahead of itself - that is already thinking of itself as one that is going to establish itself in the top half of the table.
"You could argue that Mark Hughes got ahead of himself when he left Fulham and said 'I'm leaving there because of a lack of ambition'.
"So there has been a lack of perspective from the club, a lack of perspective from the manager, compounded by an awful lot of questionable recruits.
"A lot of things inevitably in modern-day football come down to money and I think that's the dilemma that QPR are in because they went for Hughes as a big investment, with the staff and players he brought in, because they thought it would guarantee safety.
"It was a sort of insurance policy and that's the problem they've got now because they've invested hugely and they're bottom of the table."
Expectancy
QPR chairman Tony Fernandes felt compelled to apologise for Saturday's defeat and he took to Twitter to express his disappointment.
"I feel gutted," Fernandes tweeted. "I have put my heart and soul into this with my other shareholders. And done all we can to give support to players and all management. I can only apologise to the QPR fans. We keep fighting."
Dickinson told Sunday Supplement that Fernandes is mistaken if he believes taking to social media is a good way to keep the fans on-side.
"The whole problem with Fernandes trying to be a mate of the fans is that it creates a sort of expectation among the fans that they have a say in it.
"Now they would argue that they should have a say in it, but ultimately running a club has to be about that board making the decisions that it thinks is right for the club - even if the fans don't like it.
"The fans haven't turned on Fernandes but it's a very dangerous game, trying to be the mate of the fans if you are the club owner because it creates an expectancy among the supporters that if they shout loud enough you will listen because you are pally."