Feud for thought
Alex McLeish told Goals on Sunday that he hopes Craig Levein and Steven Fletcher can resolve their spat.
Last Updated: 09/09/12 3:10pm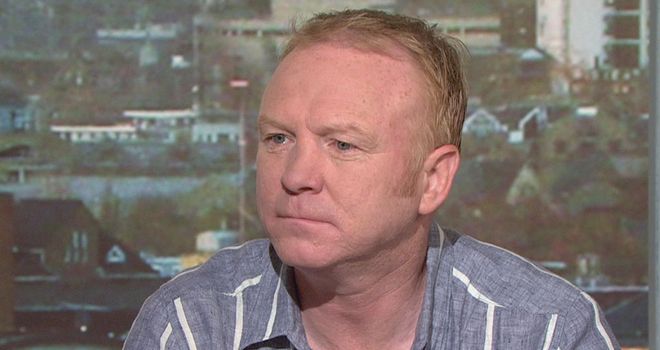 Former boss Alex McLeish told Goals on Sunday that he hopes Scotland manager Craig Levein and striker Steven Fletcher can resolve their spat for the good of the national side.
Fletcher, who scored twice on his Sunderland debut last week, fell out with Levein after he selected a side featuring no forwards for Scotland's 1-0 defeat to the Czech Republic in October 2010.
Levein was again left frustrated on Saturday as Scotland opened up their World Cup qualifying campaign with a 0-0 draw at home against Serbia and McLeish said Fletcher's firepower was missed. Match report.
"I'm not speaking for Craig Levein but me personally, I would be trying to resolve something," he said.
"I'm sure that Craig would have discussions with senior figures at the FA but at the end of the day they will respect what Craig feels. I still hope that there is a chance for Fletcher to come back.
"It seems that it should be easily mopped up but I don't know how serious the breach is or what the whole story is. There are always two sides.
"It's said that Steven turned his back on his country so you'll have a lobby of people who'll say 'well that's it, he's bombed out, let's get rid of him and never play him again'.
"You'll get people who feel that strongly about it but I think that if they are big enough to say 'I'm sorry I said that, I want to play for Scotland' then get him back in."
Freshen
Levein admitted he was disappointed after the draw with Serbia, adding: "I could count half a dozen times where we didn't play almost a simple pass at times to put people in on goal."
His sentiments were echoed by McLeish, who told Kammy and Ben: "When I see the highlights again I'm amazed we didn't win it.
"There were a few chances there but I think Craig Levein got it spot on. I felt like the real creative players didn't quite have their top-quality boots on.
"We did have the chances. James Morrison, Charlie Adam - guys like that - we really look for a bit of inspiration from them and they probably didn't have quite their best games.
"They were still effective but never found that final pass. For me it is a lost opportunity - we've got to get the three points on Tuesday night.
"I think there are goals in the team. Craig will probably freshen it up just for the fact that they are two hard games and there are good players to come in as well.
"The Serbians are a young team, they're in a transitional period. I know that the pressure will still be on Sinisa Mihajlovic to qualify for these finals because their country demands that.
"But he did play a lot of young players yesterday and I felt at times they showed naivety in the game. You have to learn the hard way to become a top player."