Welcome abroad!
Leading figures in Spanish football told Revista that foreign coaches have been central to their success.
Last Updated: 14/09/11 8:41am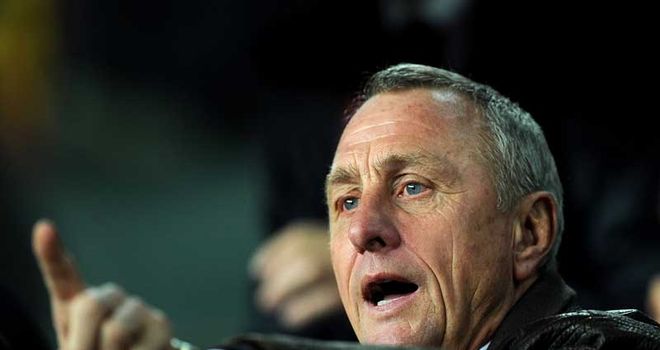 Spain are the role model for national success, but much of that is down to the input of foreign coaches.
That was the revelation made by more than one leading football figure as Revista de la Liga looked into the incredible footballing success the country is enjoying right now.
Reigning world and European champions at senior level, Spain have also won this year's European Under-19 and Under-21 Championships, while Barcelona are the favourites to retain their Champions League title at club level.
And while English football struggles to accept the input of a foreign coach at the head of its national side, that man that guided them to the World Cup in South Africa readily admits that much of Spain's success is down to a healthy foreign influence.
"We've always gone overseas to see what is happening and also learnt from the many foreign coaches that have come here to work," said Vicente del Bosque.
"We are more selective when it comes to foreign coaches and there is a new, young generation of Spanish coaches who are highly ambitious and well prepared."
It is a view shared by former Spanish skippers Fernando Hierro and Andoni Zubizarreta, who is now the director of football at Barcelona.
Zubizarreta points to the influence of Dutch master Johann Cruyff, a disciple of Total Football in the 1970s and the coach that is widely accepted as the flag-bearer for the passing football that Barca and Spain play at will today.
Analysis
But he says success depends on a willingness to blend and take different ideas on board and marry them up with the national characteristics already embedded in players.
"Guardiola wouldn't be who he is if we hadn't had Cruyff, foreign coaches have introduced elements such as form, infrastructure, analysis and study," he said.
"They have then combined this with the Latin character of the Spanish, therefore bringing in a more scientific apprad to alongside our intuitive approach.
"For our entire lives we love our football and that passion is something you see on the streets or on the pitch. That passion fizzes and sparks and is dynamic.
"Those two things combined, the application of science and that passion are at the heart of Latin football."
The passion, though, does not lead to too much pressure being placed on youngsters learning the game.
Real Madrid midfield Xabi Alonso was quick to stress that education is held above achievement in Spanish youth academies and that technical ability is more important that physical attributes.
The "footballing principles" of reading and playing the game are mixed with a competitive side that many feel is too prevalent in England today - or was.
Success
The good news for England is that former Spain skipper Hierro believes it has taken a long time to find the right formula.
While his nation were constantly known as world football's great under-achievers, away from the glare of the world stage, the seeds had already been sewn.
And once they made the breakthrough at Euro 2008, Spain were recognised as a role model for the rest of the world.
"It is the result of a lot of hard work done by many people over a long period of time," said Hierro.
"You need to get back to the beginning, around 14-15 years ago when Spanish football started to lead the way both at club and youth level. The success is now reflected in the national team."
But if England are to follow in their footsteps in a few years' time, one thing has to change: more coaches are needed.
As it stands there is one UEFA-qualified coach for every 812 youngsters over here, compared to a startling one per 17 in Spain.
Difference
Few people are better placed to judge the difference than Liverpool Academy Coach Pep Segura.
Brought to Merseyside as part of Rafa Benitez's Iberian revolution at Anfield, he sees first-hand where England falls flat.
"As I understand it there are 3,000 coaches in England and 23,000 in Spain," he said. "If I'm not mistaken, then this represents a significant difference between the countries.
"There is a direct link between quantity and quality, the more people who have who can be observed and imitated then you can achieve and develop a great many things."
Quantity then, if the Spanish model is the way to go, does eventually at least, mean quality. And that's just part of the solution...