Tottenham Hotspur midfielder David Bentley could consider staying in Russia
David Bentley has not ruled out the possibility of staying at FC Rostov beyond the end of his short-term loan.
Last Updated: 12/09/12 10:53am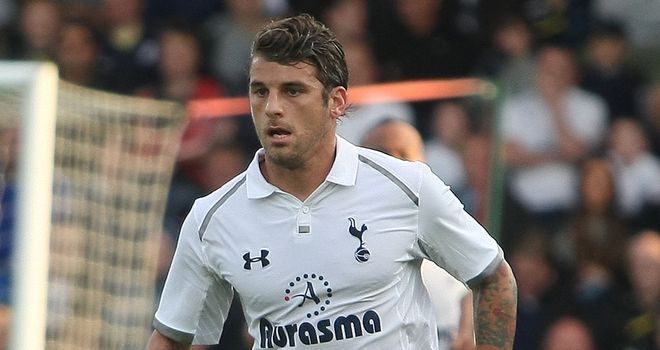 The Tottenham Hotspur midfielder has moved to Russia on a temporary deal until Christmas after it became clear he was not a part of Andre Villas-Boas' plans at White Hart Lane.
Bentley's first target is to get back into regular first-team football after missing most of last season due to a serious knee operation while on loan at West Ham United.
But the 28-year-old would also consider staying with Rostov beyond the end of his loan if he likes the time he spends away from Spurs.
"Long-term, we will see what happens," Bentley, a £15million July 2008 signing from Blackburn Rovers during the Spurs reign of Juande Ramos, told Sky Sports News.
Fresh start
"I am going there to hopefully enjoy my football. If things work out, then we will see what happens from there."
Bentley, who in 2010/11 was also loaned to Birmingham City, had held hope he would be given a fresh start at Spurs under new boss Andre Villas-Boas but it did not happen.
"You always hope," he said. "But there has been a lot of water under the bridge at Tottenham with me.
"The injury last year, I was out for a season, and there were a lot of good players there ahead of me.
"You always live with that hope in pre-season but it was not to be. I am looking to play some games and we will see where we go from there."