Galatasaray interested in signing Brazilian star Kaka from Real Madrid
Galatasaray have confirmed they are interested in signing Brazilian Kaka from Spanish champions Real Madrid.
Last Updated: 26/09/12 5:16pm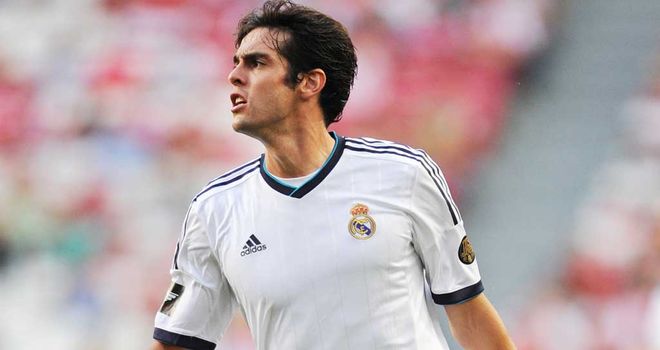 The Brazilian looks to have no future at the Bernabeu while Jose Mourinho remains in charge of the current Spanish champions, and his availability has interested several clubs from around the globe.
Santos were linked with taking him back to his homeland while Russia and China have also been suggested as possible future destinations for the former Milan player.
Galatasaray have now thrown their hat firmly into the ring, with club president Aysal Unal claiming they would like to tie up a deal for the player.
"Kaka could join us, yes, but at this time I cannot guarantee it," Aysal said.
"If we negotiate the group stage of the Champions League we will try to get hold of him.
"I think that he would integrate well in our club and we would love to see him wearing the shirt of Galatasaray."