Florentino Perez says Real Madrid have never wanted to sell Kaka
Real Madrid president Florentino Perez insists the club have never been interested in selling Kaka.
Last Updated: 30/09/12 6:14pm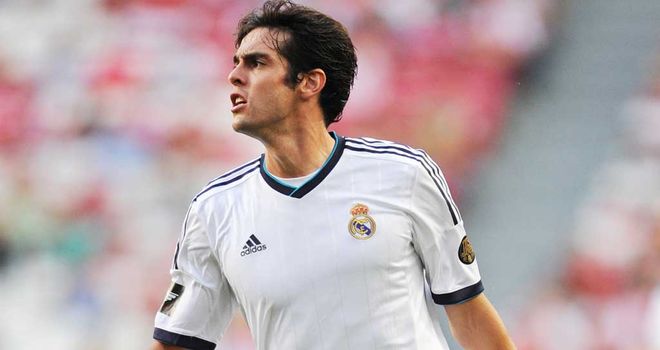 Kaka has struggled to demonstrate the form he displayed for AC Milan since joining Real in 2009 and he has not made an appearance for the Spanish champions this season.
Galatasaray have expressed an interest in signing the 30-year-old, if the Turkish side reach the last 16 of the Champions League, while clubs in Russia and China are also reportedly interested.
However, Perez says Real have never tried to offload a player who cost a then world record fee in the region of €65million (£51.7m) three years ago.
"We've never said that we wanted to sell Kaka, and we've never tried to sell him," Perez told supporters at an assembly of club members.
Though Kaka has not performed consistently for Real on the pitch, Perez has been happy with the financial benefits of the deal as a whole.
He added: "Kaka has earned us lots of money.
"He came to the club three years ago as an investment that has brought us big profits. Economically speaking, it's a transfer that has borne fruits."