Manchester City boss Roberto Mancini plays down his presence at Atletico Madrid match
Roberto Mancini has attempted to play down his appearance at the Atletico Madrid-Malaga game on Sunday.
By Francisco Acedo
Last Updated: 08/10/12 3:28pm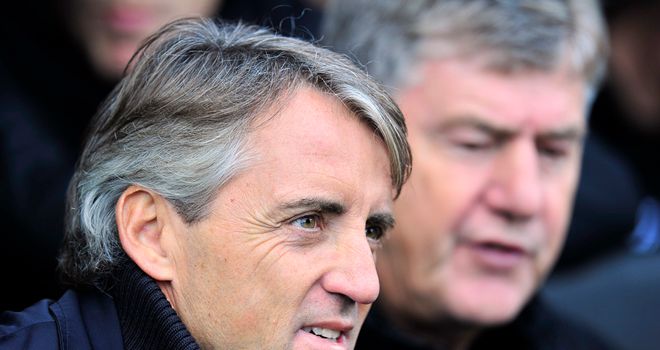 Mancini witnessed a 2-1 Atletico win, and reports in Spain quickly stated that Radamel Falcao - who scored an early opener - was the reason for his visit to the Vicente Calderon.
Malaga's Ilsco and Eliseu were also said to be under Mancini's gaze - but he insists he was only in Spain to visit his son Andrea who is now playing for Real Valladolid.
"I am here to see my son who played in Valladolid," said Mancini.
Atletico Madrid president Enrique Cerezo also played down Mancini's presence.
"We know that Mancini has come to watch but we are calm on the subject of Falcao. I suppose Mancini is here to look for a house in Malaga!" he joked.