James McFadden is set to join Sunderland on a short-term contract
Sunderland boss Martin O'Neill has revealed that James McFadden is about to sign a short-term deal with the club.
Last Updated: 19/10/12 1:08pm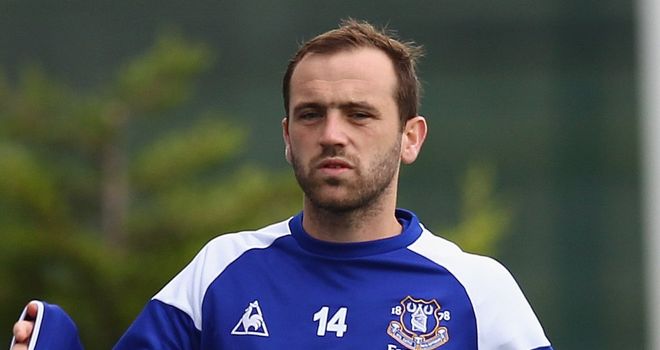 McFadden has been training at the Stadium of Light since last month and a contract has been agreed in principle to extend his stay until January.
The Scotland international was released by Everton at the end of last season after joining them at the end of more than a year out of the game with a serious knee injury.
O'Neill told the Sunderland Echo: "Over the last week or so, I have been in contact with his agent.
"We have in principle agreed something which would suit us all. That would be a contract for a couple of months.
"I still feel James is a bit short of what I would consider real proper fitness.
"And I'm delighted to say, he's not one of those lads who would not want to hang around if he couldn't make progress.
"It's an arrangement that we still need to verify, but it might suit us all. It provides an incentive for James to get into the side over the next couple of months."