Celtic boss Neil Lennon weary of reports linking Victor Wanyama with a transfer
Celtic boss Neil Lennon admits he is growing weary of media reports linking midfielder Victor Wanyama with a transfer.
Last Updated: 02/11/12 5:12pm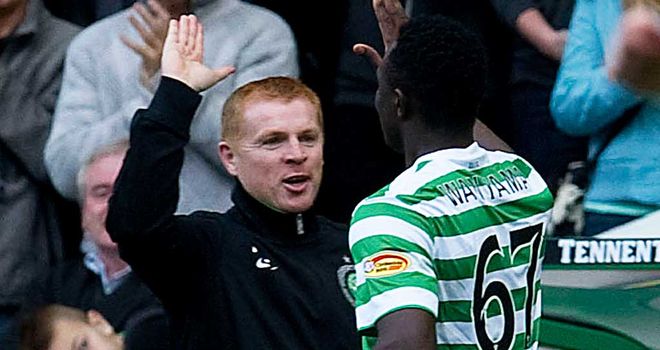 Wanyama, who is on record as saying he is happy at Celtic, is under contract with the SPL champions until 2015.
Celtic are keen to extend that deal despite the 21-year-old's agent claiming he has recently turned down a renewed offer from the club.
Lennon placed a £25m fee on the Kenya international last week but reports now claim Manchester United are about to offer less than half that amount in January.
"I have had a brief chat with Victor and we are both comfortable with it," said Lennon. "It's a regurgitated story and there's no foundation to it whatsoever. It is just nonsense.
"I am sure speculation will be going on between now and January and between January and June.
"But he has three years to run on his contract and he won't be going anywhere unless we want him to go."