Ian Holloway hopes to keep Crystal Palace's exciting winger Wilfried Zaha
New Crystal Palace manager Ian Holloway hopes he can keep hold of the club's highly-rated winger Wilfried Zaha.
Last Updated: 04/11/12 12:45pm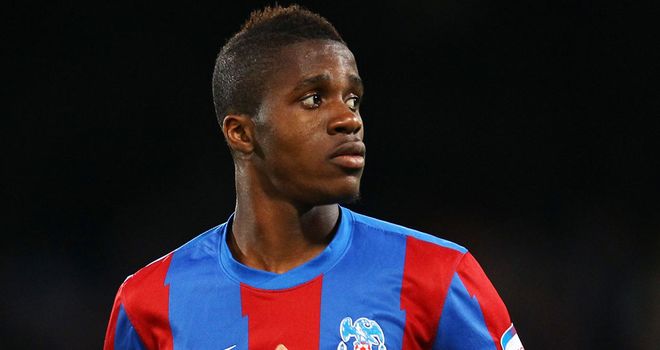 The England Under-21 international is considered one of the hottest properties in the Championship and has been linked with a host of Premier League clubs including Manchester City, Liverpool and Arsenal.
Holloway was watching from the stands as Zaha helped Palace move up to third in the Championship with a 2-0 win over Blackburn and he is keen to work with the 20-year-old after leaving Blackpool to fill the Selhurst Park hotseat.
Speaking in his Sunday Mirror column, Holloway said: "I asked for no guarantees from Crystal Palace about the future of Wilfried Zaha.
"He has got the world at his feet. Every time I have seen him play he looks like a top player and the people I have spoken to at Palace say that it's only a matter of time that he's in the Premier League.
"I have read that a host of big clubs like Manchester United, Arsenal, Liverpool and Manchester City are looking at Wilfried. So you won't be surprised to hear that's the kind of player I really want to work with.
"I am sure one of the first questions I will be asked is about what the future holds for Wilfried. My honest answer is that I really don't know.
"Would I like to keep him with me at Palace? You're damn right I would. I've got him at least until the transfer window reopens in January and I can't wait to see him close up and in the flesh every day.
"Hopefully I can show him that I can be good for him like he has been good for Crystal Palace. The first thing I will tell him is that I will never hold him back when it comes to realising his ambitions."