Leeds manager Neil Warnock is eyeing a loan addition at Elland Road
Leeds manager Neil Warnock is hoping to complete a new loan signing in time for this weekend's home game with Watford.
Last Updated: 08/11/12 1:19pm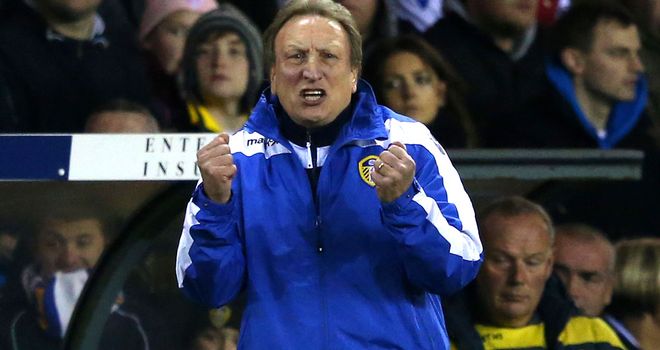 Warnock's side are chasing their first league win in six matches on Saturday and he feels a new addition would give everyone a lift.
"I'm trying to bring another player into the club and hoping we can do that in time for the game this weekend. I think we just need freshening up and I'd love to get someone in," he said.
Warnock was not optimistic about his chances of bringing in a new player immediately after Tuesday's defeat at Burnley, but has since been given the go ahead to strengthen his squad.
"We talked on Wednesday," he added. "The odd change here or there would lift everybody. All we need are certain areas performing. There's not a lot that needs doing. I think it's like a car that's just missing on the old carburettor. I think you need to get the screwdriver out and gently tighten it.
"I don't think there's a lot wrong and that's why I would love to get the player I want in this week because I think that would give everybody a massive lift. If I could get his particular player in I would forsake anybody else until the (transfer) window opens again."