Stevenage's Robin Shroot happy to stay and is targeting promotion
Stevenage playmaker Robin Shroot has pledged his future to the club following reported interest from SPL giants Celtic.
By Chris Galea
Last Updated: 09/11/12 8:03pm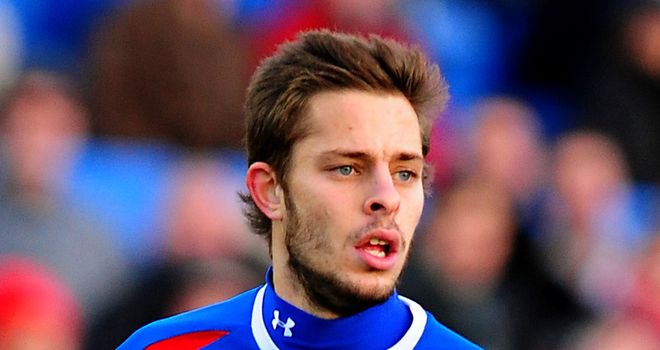 The 24-year-old will be out of contract at the end of the season, but Boro chairman Phil Wallace claimed earlier this week that the club had rejected his request to go out on loan.
However, the midfielder, who has netted ten goals for the club since joining in 2011, told Sky Sports that he has no intention of leaving the club on either a short-term or permanent basis.
"I never once asked leave the football club, whether it be on loan or permanently," he said.
"It's the first time in my career that I've been appreciated by such a great set of supporters.
"I just want to do all I can to help get us into the Championship.
"I have always maintained that I want to do as best for the club as I possibly can regardless of how long I am on the pitch for.
"All I said regarding my contract situation was that for the good of my career I would need to wait and see whether I will be in the manager's plans, as I've only managed to start nine of the 40 games that the manager has been in charge for.
"That isn't unreasonable in any line of work or career and every player wants to be playing as many games as they can in order to succeed, so I'm no different in that respect."
"If the club wants to me leave I certainly have no idea why."