Schalke insist they are not trying to rush Lewis Holtby into make a decision on his future
Schalke general manager Horst Heldt insists the club are not pushing Lewis Holtby to decide on his future.
By Thomas Zocher
Last Updated: 16/11/12 2:33pm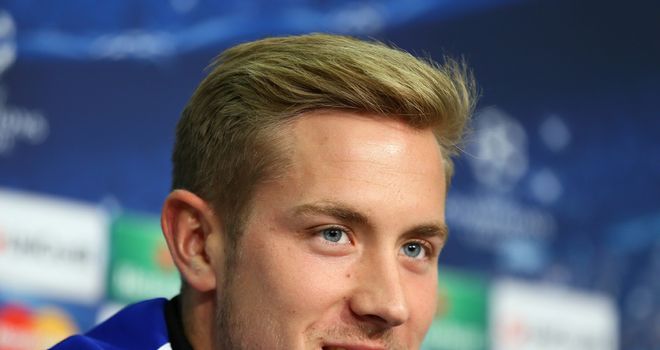 The Germany international midfielder has one year left on his current deal, and he has been very strongly linked with a move to England.
Although German, Holtby's father is English and he has previously admitted an interest in playing in the Premier League.
Despite the fact he is out-of-contract at the end of the season, Heldt insists the club respect Holtby taking his time.
Heldt told Deutsche Presseagentur: "We are in intensive talks with Lewis (Holtby).
"I would be glad to see him decide in our favour then. Still it is very important for him to take his time and look into options at other clubs.
"It's the only way for him to find out that Schalke 04 is the right choice for him as a player."