David Gold keen to bring David Beckham to West Ham United
David Gold believes it would be a 'fantastic statement' if West Ham could sign midfielder David Beckham.
Last Updated: 22/11/12 7:05pm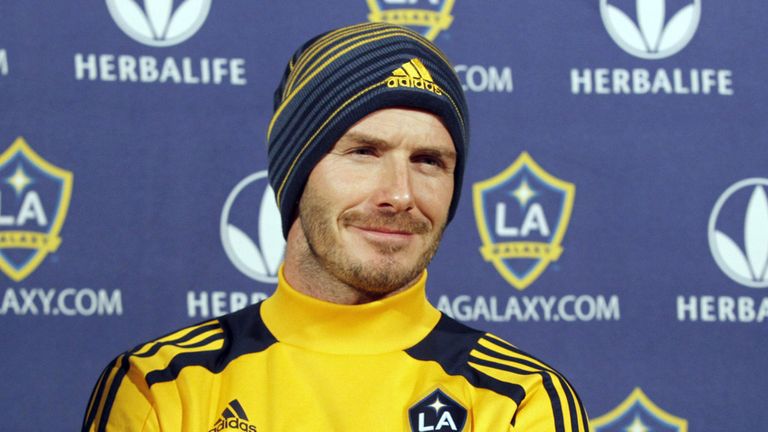 Beckham has confirmed he is leaving Los Angeles Galaxy after next month's MLS Cup final and the 37-year-old has been attracting interest from clubs across the world.
West Ham have been linked with the former Manchester United star in the past and co-chairman Gold would be keen to offer Beckham a return to the Premier League.
"He was an ambassador for the London 2012 bid and it would be a fantastic statement if he came to us," said Gold.
"He's an East End boy and it would be a fitting end to his career.
"We've also been mindful of his value as an ambassador to help us secure the Olympic Stadium."
Melbourne Heart are one of several Australian clubs to show an interest in Beckham, while Paris St Germain are also considering a move for the ex-England captain.
However, Beckham says he has yet to make a decision on his future and simply felt it was the right time to announce he would be leaving the Galaxy.
In an interview on the Galaxy's YouTube channel, he said: "What's next? I haven't decided yet.
"I'd been thinking about this for a few months and I came to the decision a couple of weeks ago. We were just about to head into the play-offs so I felt it wasn't the right time to announce it.
"Now we're through the play-offs and in the MLS Cup final which is going to be in our stadium and in front of our fans I felt it was the right time to do so."