Alan Pardew to question Newcastle's lack of transfer window activity
Newcastle boss Alan Pardew admits he may have blundered by not bringing in more recruits during the transfer window.
Last Updated: 02/12/12 3:57pm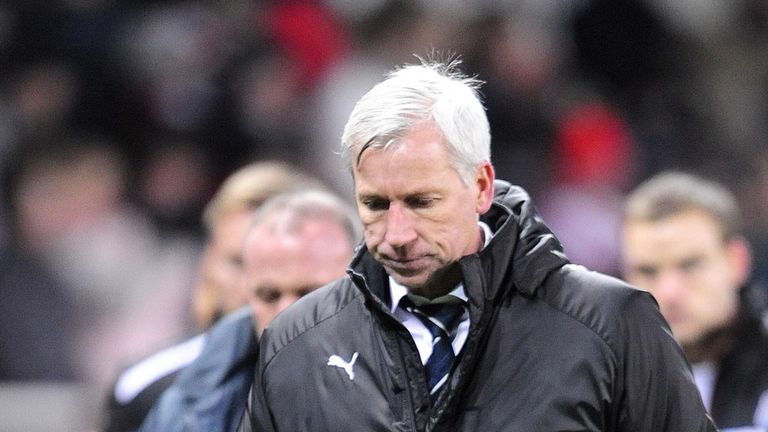 The Magpies have lost their last four Premier League games following a number of injuries and suspensions to key players, exposing their lightweight squad.
Newcastle signed just one senior player, Vurnon Anita, during the close season after withdrawing from planned moves for defensive pair Mathieu Debuchy and Douglas because they did not think they were financially viable.
Pardew, whose side are also involved in a taxing Europa League campaign, said: "We have been unlucky, but we are in the process of analysing whether we under-cooked it, and that's what we should do. It would be silly not to."
The number of players currently unavailable has increased the possibility of Newcastle reaching the chequebook in the January window, with Pardew conceding: "It's increased the discussion mode on that.
"We obviously had an idea of where it was going to go, but it probably is going to change before we get there. It's very important just to keep our eye on the ball."
Pardew's side host Wigan on Monday and Pardew added: "We have to win a game. We are desperate to win and sometimes desperation to win leads you down wrong avenues, so we have got to be careful.
"We just have to keep our heads and do our jobs, do the jobs we are meant to do.
"When you have lost two or three - and now four for us - you start doing other people's jobs, and it's very important just to focus on your job and do your job."