Neymar happy at Santos
Neymar has insisted that he is happy at Santos for the moment and does not want to move to Europe yet.
By Paulo Freitas
Last Updated: 04/12/12 1:28pm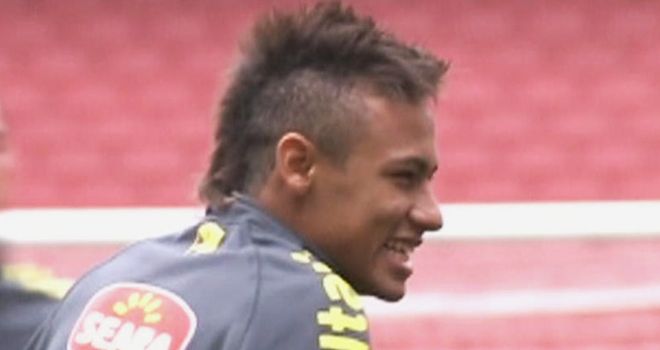 The 20-year-old has been linked with a move to Spanish giants Barcelona and Real Madrid for over a year, but he has consistently played down the speculation.
Neymar's contract with his Brazilian club runs out in 2014 and, although he dreams of playing in Europe in the future, he is happy to remain in his country for now.
"I have the dream of playing in Europe but I feel the right moment hasn't come," he told UOL.
"I am happy at Santos, close to my family and friends. When the right moment comes, I will leave. But I don't feel like playing in Europe now. I am not afraid. I am just happy at Santos.
"I don't have the goal of becoming the best in the world at the moment. I am happy and my performance is of a very high level. For me, happiness comes first."