Brendan Rodgers doesn't want Liverpool to pay over the odds on Raheem Sterling
Brendan Rodgers is confident Raheem Sterling will sign a long-term deal at Liverpool, but will not pay over the odds.
Last Updated: 08/12/12 9:51am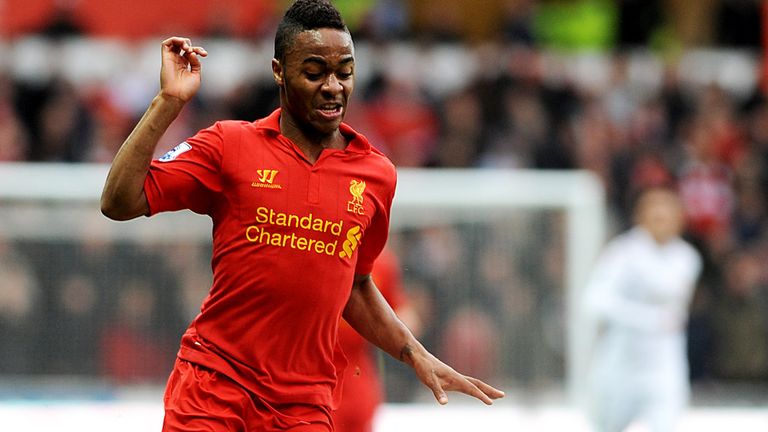 Sterling turned 18 on Saturday and is now in a position to agree a fresh deal at Anfield after enjoying an impressive first half to the season.
The England international's form has reportedly led to interest from other clubs and speculation that an agreement with Liverpool is far from being reached, but Rodgers is determined to take a prudent approach.
Rodgers said in the Daily Telegraph: "I don't want the club or the kid being affected by over-the-odds demands.
"I think there's a value I see in a young player that hasn't achieved anything. All the figures that get bandied about for kids these days can destroy them. I'm in the business of trying to help nurture these kids, and money distorts the reality. It's just one of these things that will get done. I'm confident that it will do.
"There's still 18 months left [on his current deal]. He's a young kid and we just want to make sure that everything's right for him to be nurtured.
"With young players, contracts get handed out left, right and centre to a kid who's not done anything, getting a four-year deal on decent money, and then clubs wonder why in two or three years it's gone wrong.
"It's gone wrong because you've taken away his hunger."
The Liverpool boss added: "There's good conversations so there's no worry or concern. It will be resolved."
Don't miss any live and exclusive football coverage this festive season. Click here to visit Sky Sports' Festive Calendar