Udinese midfielder Emmanuel Badu would welcome a move to the Premier League
Udinese midfielder Emmanuel Badu admits he would like to ply his trade in the Premier League.
By Giscard Gourizo
Last Updated: 12/12/12 4:27pm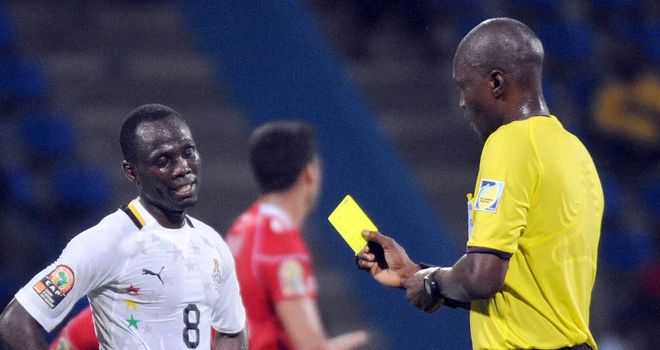 The Ghana international has featured heavily in the Italian side's domestic and European campaigns this season, and is a reported target for Reading, Stoke, Wigan and QPR.
Fellow countryman Kwadwo Assamoah left for Juventus last summer, and Badu is not ruling out a move further afield for himself.
"It is all players' dream to play in the biggest league in the world," 22-year-old Badu told skysports.com.
"I miss the banter with Assamoah, he has been a brother to me. I wished him good luck, he deserved to go to a big club like Juventus, he is a big talent.
"I am doing my best here, Udinese is a very good team. I am flattered by clubs showing interest in me. My performances have been good, but I need to improve."