West Ham boss Sam Allardyce wants one or two signings in January transfer window
Sam Allardyce has confirmed he will be looking to secure "one or two players" in the January transfer window
Last Updated: 14/12/12 3:15pm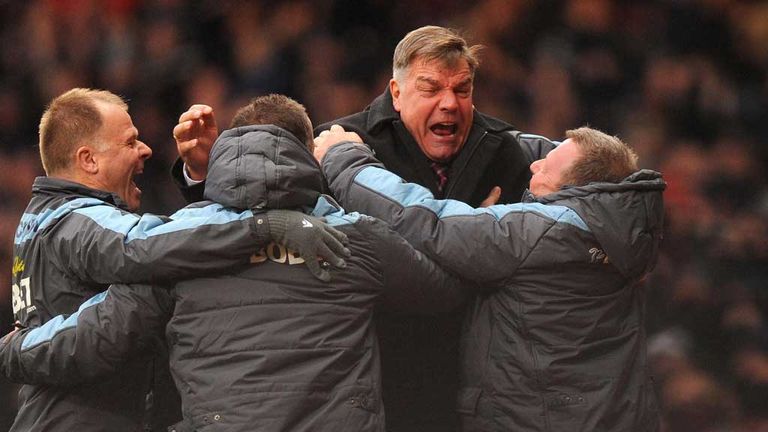 After confirming the absence of George McCartney for Sunday's game at The Hawthorns, and with a string of players sidelined, Allardyce has made it clear a venture into the transfer market in January is essential.
"I think with our injury list at the moment, which is pretty severe and very concerning as far as I'm concerned, and we obviously need to look in the market and see what we can do in January, it is critical for us to try and get one or two players in during that period," he said.
Commenting on the Hammers' opposition ahead of Sunday's clash with West Brom, he added: "Their home form has been very good this year. Three defeats on the trot may put a little bit of doubt in their players and if that's the case we have to try and exploit that."
Allardyce has also spoken out following the recent incident involving a coin being thrown at Rio Ferdinand during Sunday's Manchester derby.
While there have been calls this week for the introduction of netting in front of certain areas of the grounds, Allardyce deems using video footage and issuing lengthy bans will act as a deterrent, while installing netting could do the opposite.
"I think the more we use CCTV to weed out these individuals and ban them for life, the less chance we have got of this kind of thing happening again.
"We don't want to start caging people in again, I know it is only netting but is more like they are trying to cage people in and I don't think that works, I think that creates a more volatile situation in the fan-base area.
"I think that, when it happens, we have got the technology today to weed them out and ban them for life."