Reading manager Brian McDermott won't demand January transfer funds
Reading manager Brian McDermott has insisted he will take a sensible approach to the January transfer window.
Last Updated: 17/12/12 11:17am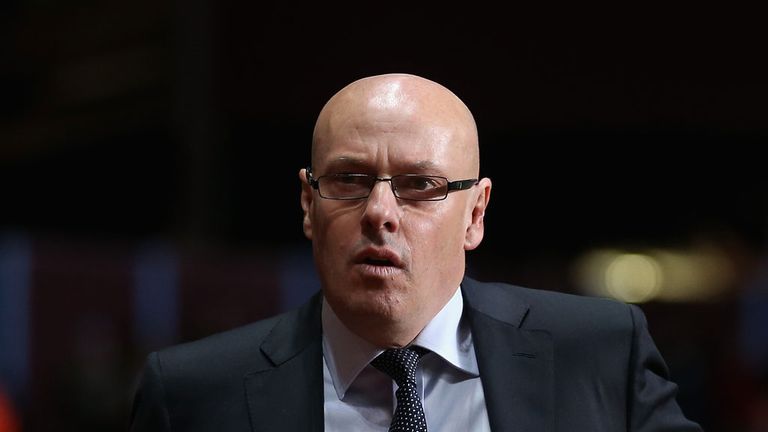 The Royals are bottom of the Premier League ahead of Monday's game at home to Arsenal, having collected just nine points from their opening 16 fixtures.
However, McDermott believes it would be wrong for Reading to try and buy their way of trouble and says the priority is the club's long-term future.
"The club sets the budget and I work to it. We have been a sensible club punching above our weight for a long time. There is a lot to be said for that," McDermott said in the Reading Post.
"Look at what happens at Portsmouth and Leeds, clubs who nearly went out of business.
"The most important thing for me is the club. We are much better off than we were a year ago. I will never tell anyone to spend a load of money.
"We are trying to be as sensible as we can to make sure this club is still here in the future.
"I have absolutely no doubt other clubs will go the same way as Portsmouth and I won't let it happen here. Spending a lot of money does not guarantee anything.
"In the summer we did not really invest, possibly we should have done more. January is never an easy window. I will have a chat with the owner when he comes across, and I will see who is available. We have always had a sensible approach to transfers. We have never spent a lot of money."
While Reading are in desperate need of points in their battle to beat the drop, Monday's game is also huge for Arsenal following a difficult start to the season.
The Gunners are eighth in the standings and Arsene Wenger has come under pressure, but McDermott does not believe they are in a bad situation.
"Arsenal is a massive club and well run financially," he said. "I cannot see them being in crisis.
"They generally come good at the back end of the season. I have always kept a close eye on how Arsenal are doing because I was there eight years (as a player) and they taught me a lot.
"Historically Arsenal are in the top three or four every season."
Don't miss any live and exclusive football coverage this festive season. Click here to visit Sky Sports' Festive Calendar