Gary Madine wants to stay at Sheffield Wednesday for rest of his career
Sheffield Wednesday striker Gary Madine says he wants to stay at Hillsborough for the rest of his career.
Last Updated: 21/12/12 12:29pm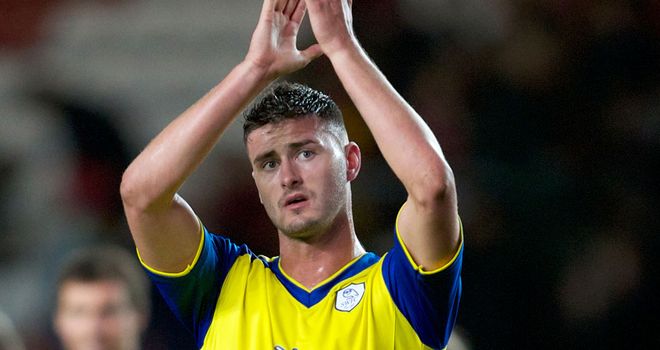 Madine has spent nearly two years at Hillsborough after signing from Carlisle following a series of loan spells.
Madine, just 22, has praised the Owls faithful for their support and says he wants to remain in South Yorkshire for the remainder of his playing days.
"I absolutely love the fans," he said. "I hope I spend the rest of my life here. I really, really mean that. The support's absolutely incredible.
"Last season, the way people were with me, I've never had things like that.
"I've come from a background where I've not really had a lot. I go to places with my family now and people are like 'Gary, we'll sort you out, we'll get you this, we'll get you that'. People are just eager to do things for you and it really, really does make you feel special."
And although Madine has struggled to hit the heights he reached in last season's promotion campaign, he is still confident he is capable of playing at a higher level.
"I've got to say I want to play higher which, at the minute, I've not really done it at this level yet," he added.
"I know I can do and hopefully, you never know, a year or two, maybe a little longer, I can step up again."