Rafael Benitez: Fernando Torres backing Chelsea's striker bid
Rafael Benitez says Fernando Torres is fully behind Chelsea's bid to bring in a new striker during the transfer window
Last Updated: 23/12/12 8:15am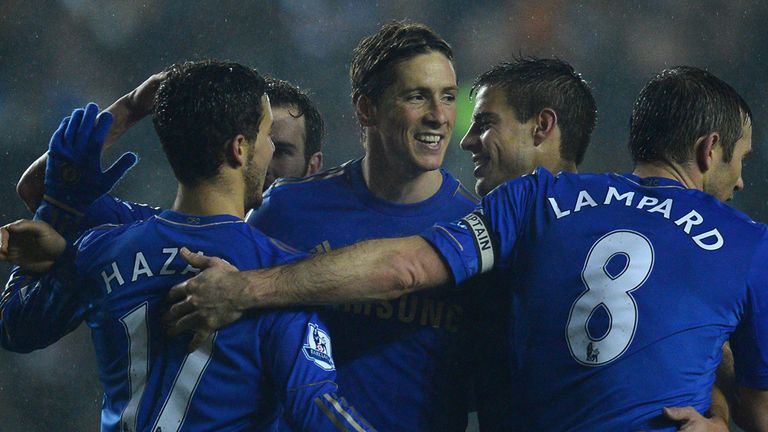 Torres spent the first 18 months at Stamford Bridge playing second fiddle to Didier Drogba and has admitted he wouldn't want to go through that again.
But the record £50m signing is beginning to recapture his form under his former Liverpool manager.
"He knows that we need this competition, we know that we need this competition," said Benitez ahead of Sunday's Sky Live 4pm kick-off at home to Aston Villa.
"The problem in January always is, 'Which one?'. Which player is available, which player is good enough to be here in a top side?
"So, it's not easy, but I think it will be positive for everyone.
"And Fernando is ready to fight for his position. He has no problem because he has a lot of confidence and he is enjoying now his football."
Benitez doesn't believe Chelsea's early exit from the Champions League would put off top strikers joining the club, with Atletico Madrid's Radamel Falcao among the targets being mentioned.
"What I know for sure is that the club will try to do the best for the team," the Spaniard said.
"The Champions League is a massive competition but still you have a lot of competitions to play for.
"Good players, the top-class players, they are looking for a good club, not just for one year, for the rest of the seasons of their contract."