Oriol Romeu would love to see Spanish team-mate David Villa at Chelsea
Oriol Romeu would welcome the signing of David Villa with open arms if the striker ends up moving to Stamford Bridge.
Last Updated: 27/12/12 8:05pm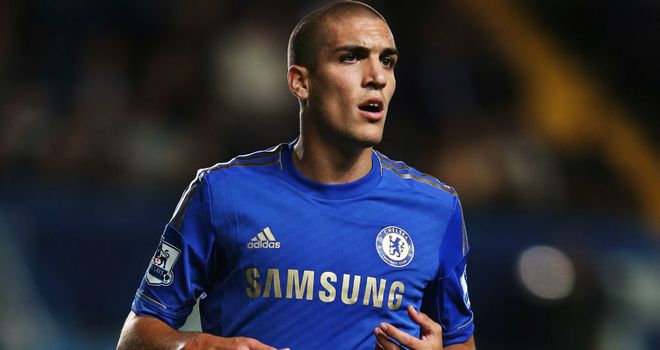 Chelsea have been closely linked with a move for the 31-year-old forward, who has been in and out of Barcelona's starting line-up since returning to play after a broken leg left him with a lengthy spell on the sidelines.
Barca sporting director Andoni Zubizarreta said earlier this week the Nou Camp had no intention of letting Villa leave in January, but Romeu would be delighted if his fellow Spaniard did make the switch to Chelsea.
"I don't know what Villa's situation is, but if a great player like him comes, the record goalscorer with the national team, he would be welcomed and we would be happy," Romeu said to Spanish radio show Esports Cope.
Barca midfielder Andres Iniesta hopes Villa stays put, he added: "I don't know if there's a chance (he could leave), I don't think so, although for me personally I wouldn't like it if he did, because Villa is a vital."