AC Milan striker Alexandre Pato close to sealing move to Corinthians
Alexandre Pato's agent has revealed that only a few details are left to be worked out before he can join Corinthians.
By Paulo Freitas & Nadia Carminati
Last Updated: 31/12/12 3:06pm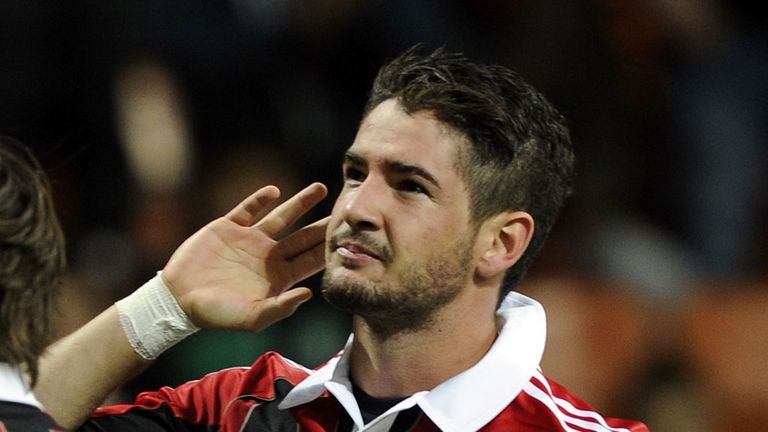 Pato wants to return to his homeland after five years in European football, and has discussed his feelings with Milan vice-president Adriano Galliani.
The striker's representative, Gilmar Veloz, has now insisted that negotiations with Corinthians are progressing well and he is hopeful a deal can be concluded.
"Since the beginning, when we decided for a return to Brazil, Pato and I chose Corinthians," Veloz told Lancenet.
"If the deal works out, it will be something we planned. We really want it to work out. Pato and I talked to Milan's vice-president Galliani and he understood our point.
"He saw that it's the moment for Pato to get a breath of fresh air. So it was up to us to try."
Veloz added: "We chose Corinthians and they have been receiving us very well. They have done everything for things to come true.
"If everything works out, he will be joining a winning squad. There are still a few details to be worked out between the two clubs, but it's not up to me to tell which details."
Robinho has also been linked with a move away from Milan in January, but club owner Silvio Berlusconi says it is important not to lose both players.
"I hope that between them only one will leave," Berlusconi told Radio Lombardia. "I'm especially sorry for Pato, because before he started this incredible series of injuries he was Milan's number one, a really big champion."