Cammy Bell closing on new five-year deal with Kilmarnock after Rangers link
Cammy Bell is set to turn down a move to Rangers by signing a new five-year deal with Kilmarnock
Last Updated: 02/01/13 9:51am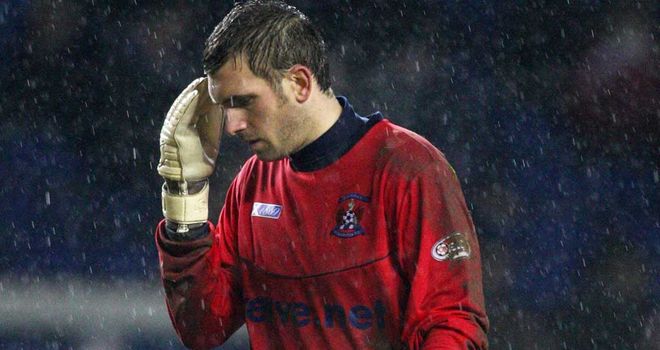 The 26-year-old goalkeeper is out of contract in May and had been linked with Rangers.
Bell told the Daily Record: "I'm currently holding talks with Kilmarnock.
"They've offered a five-year contract so we're just trying to iron a few things out and we'll see what happens.
"Hopefully, things will be sorted out soon.
"Speculation doesn't bother me, though. It's happened to me before when I've been linked with moves and I've learned from all that.
"Now I know to ignore it and get on with my football and enjoy myself.
"I just want to keep playing well for Kilmarnock for the rest of the season and to bring success to this club."