Midfielder Nicky Bailey likely to leave Middlesbrough in the summer
Middlesbrough manager Tony Mowbray has confirmed that Nicky Bailey is likely to leave the club during the summer.
Last Updated: 04/01/13 10:33am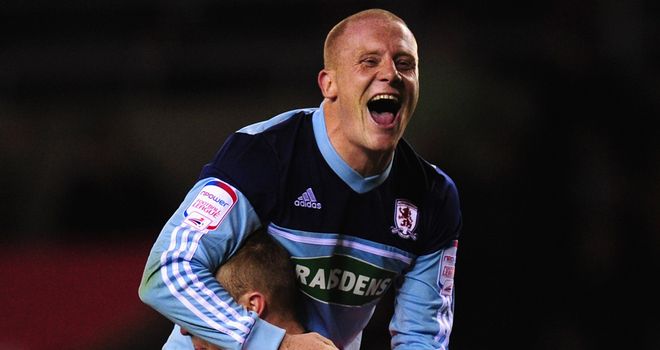 Bailey joined the club in June 2010 for £1.4million as an attacking midfielder from Charlton, but has scored just four goals since his arrival.
He has recently been deployed in a more defensive role, and Mowbray has admitted that the player may be used at centre-back in Boro's FA Cup tie against Hastings on Saturday.
Bailey has played in 16 of the club's 26 league games, but has started only 12 times.
"He is out of contract this summer and his deal will be allowed to run down," Mowbray said.
"He arrived when this club was doing things differently financially.
"If we are in the Premier League next year, then the money issues will not be a problem."
The player himself admits he would rather stay at the club.
"My current situation is I've got six months left," he said.
"We'll have to see what happens next. Nothing has been said either way yet about what will happen in the summer. Hopefully something will get sorted.
"My preference would be to stay, I've got no reason to want to leave. I'm happy here. My family is happy here. I've really enjoyed my time playing with the Boro.
"But I'm not one to go blabbing my mouth off over these things. Whatever will be will be."