Atletico Madrid striker Radamel Falcao not ruling out future move to Italy
Radamel Falcao has admitted he could one day play in Serie A but he is staying focused on Atletico Madrid.
By Nadia Carminati
Last Updated: 08/01/13 4:13pm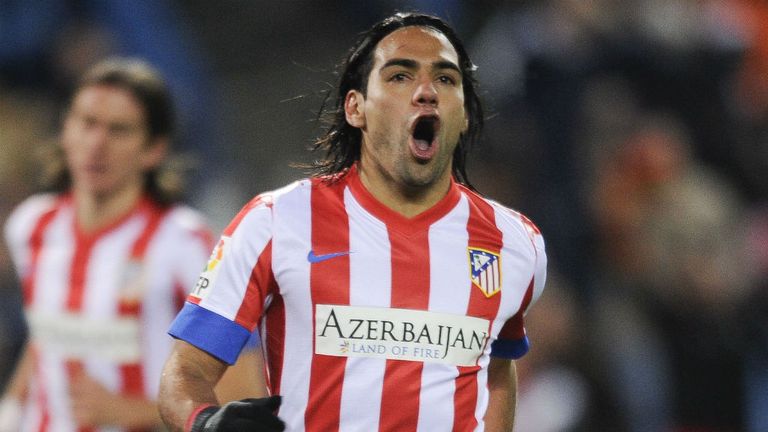 Falcao's future has been the subject of intense speculation for some time as he has been linked with the likes of Chelsea, Manchester City and Real Madrid following a series of exceptional displays for Atletico.
It is thought that an Italian club would find it difficult to afford Falcao at the current time, but he admits it would be wrong to rule anything out later in his career.
The Colombian has, however, indicated that there is one club he dreams of playing for at some stage.
"Now I'm thinking to my present and to the club in which I'm playing, that's to say Atletico Madrid," Falcao told Sky Italia at the Ballon d'Or ceremony in Zurich on Monday night.
"A future in Italy? It could be. Heaven knows what the destiny is. I don't exclude a future in Italy.
"I have a favourite club but I prefer not to say which it is."