Fabricio Coloccini's father claims Newcastle player is anxious to join San Lorenzo
The father of Fabricio Coloccini insists the Newcastle man is anxious to return to San Lorenzo sooner rather than later.
By Andres Garavaglia
Last Updated: 23/01/13 8:16am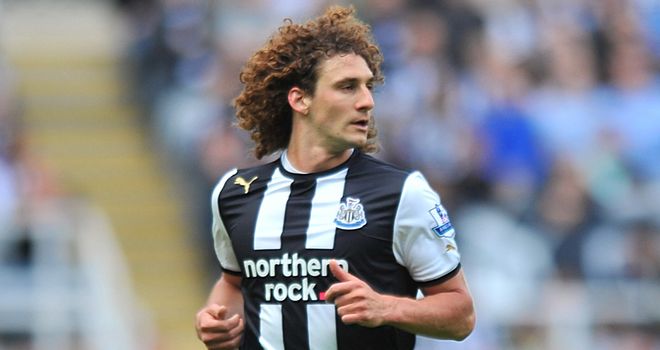 Coloccini looks set to leave the Magpies shortly after informing the club of his desire to return to Argentina but they are keen to keep hold of their skipper until the end of the season.
Osvaldo Coloccini, currently a youth coach at San Lorenzo, believes a resolution must come quickly.
"Fabricio is very anxious, he wants a resolution," he explained.
"I think that it's the moment for him to return to San Lorenzo. We want him to come back.
"In the last few hours, Newcastle have bought a defender but that means nothing because they were looking for an option in that position anyway.
"At Newcastle they are telling him to wait until May but the thing is that I don't know if San Lorenzo are going to be able to wait until then."
San Lorenzo manager Bernardo Romeo added: "We need a central defender. We are waiting.
"Let's have faith in that the transfer will be done, otherwise we will have to go out and look for another central defender."
The 31-year-old centre-back spent time on loan at San Lorenzo from AC Milan more than a decade ago.