Toulouse midfielder Moussa Sissoko says he would like to join Newcastle
Moussa Sissoko has confirmed his desire to join Newcastle United, but admits his future has not yet been finalised.
By Patrick Haond
Last Updated: 24/01/13 10:53am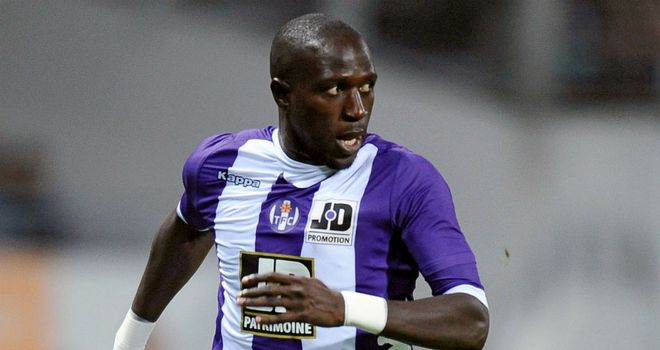 Newcastle have been leading the chase for the 23-year-old Toulouse star and, as he is out of contract in the summer, they have been able to talk directly to him as well as to his club.
It is reported that a pre-contract is close to being agreed, but discussions over whether he would join this month or in the summer are ongoing.
Sissoko admits that a move to the Premier League with Newcastle does appeal.
"Newcastle is a club that attracts me, even if they do not have a good ranking currently, but I am not scared by that," he told L'Equipe.
"I trust that group considering what they achieved last season. Moreover, the officials have invested a lot on quality French players. They will have better results in the second part of the season.
"All those Frenchman is reassuring. I know them well and that would help me to adapt."
Other clubs such as QPR have shown an interest, but Sissoko admits they are not as attractive a proposition as Newcastle.
"QPR? I am a little less attracted. There are also good players there, but the situation is much more complex. However I don't close any door," he said, adding he would rather move to England than stay in France.
"Marseille and Monaco? They are still attractive. But I would prefer to discover the Premier League. It is the league that should match my football the best."
Sissoko was suspended earlier this week by Toulouse chairman Olivier Sadran amid the ongoing row over his future.
The player admitted: "The Toulouse chairman's decision was very disappointing. I didn't expect such a reaction. But he is the chairman and it is his club. I am just an employee but I continue to do well in training.
"I am a professional and if I have to play with the reserves or even Under-14s I will. I have no choice. But I trust my agents to find a solution even if it is a difficult period."