Transfer news: Leeds United confirm bid rejected for Luciano Becchio from foreign club
Leeds United have confirmed they have rejected a bid for top goalscorer Luciano Becchio from a foreign club.
Last Updated: 27/01/13 8:44am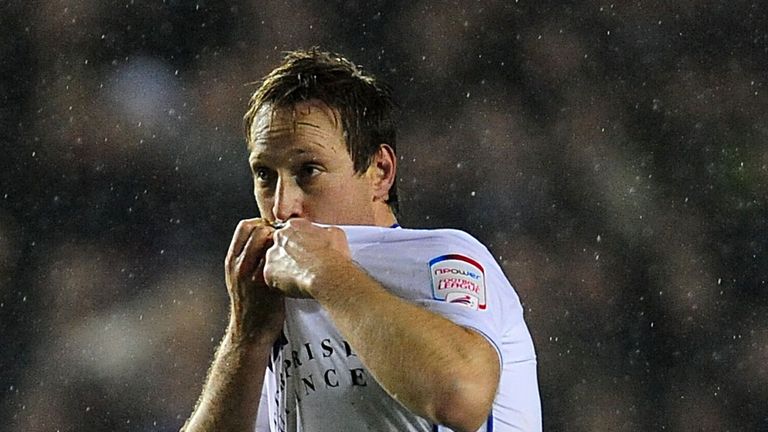 The Argentine striker, who has 18 months left to run on his current deal at Elland Road, handed in a transfer request on Thursday reportedly due to financial reasons.
Leeds' highest paid player, Becchio, has scored 19 goals this season for Neil Warnock's side and has been offered a new three-and-a-half-year deal to stay with the Championship side.
The Leeds boss earlier confirmed this deal would not be improved to keep the player at Elland Road and Becchio's agent says owners GFH are not making enough effort to keep his client, who he claims does not want to leave.
Agent Horacio Rossi said: "Luciano is on a spectacular run of form at the moment and for that reason Leeds came to us at the moment that Europa League clubs declared their interest in Luciano.
"As the club had declared that they would not accept any offer in this transfer window, I proposed to them the idea of extending Luciano's contract with Leeds until 2017 so that Luciano could end his career at the club.
"But for a new contract, there has to be an improvement. The offer that they made to us was insufficient. We respect the club's efforts, but it isn't enough.
"Leeds is like a home for Luciano. He feels respect and love for the club's fans. He has the best intentions of staying. He was willing to give up a lot of money to stay at Leeds.
"Luciano has to think about his family. He has three children. He has to look for security for them. He is 29-years-old, not 25. He is only a footballer once.
"Leeds say that Luciano is the most expensive player in their squad. They said on their website that he is the player who earns most but I don't know if this is true. It doesn't seem right to me. I don't know what (El-Hadji) Diouf, or (Ross) McCormack earn."