Leeds boss Neil Warnock admits Luciano Becchio could leave if replacement found
Leeds manager Neil Warnock insists Luciano Becchio will only leave if it is right for the club.
Last Updated: 28/01/13 12:20pm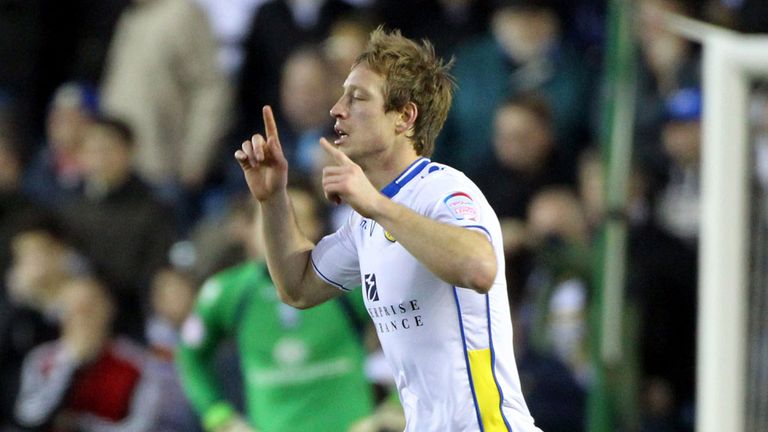 Becchio, who has 19 goals this season, is keen to leave Elland Road this month and Warnock admits he expects interest to intensify in the Argentine forward before Thursday's deadline.
"We've had a few offers from abroad and we've had one or two enquiries from England without an offer," said Warnock, who left Becchio out of Sunday's FA Cup win over Tottenham.
"I would imagine over the next two or three days there will be a lot - not just at our club, but at most clubs, of players looking to see what they can get.
"I'm no different. I'd like two or three new faces in before Thursday. Whether you get them or not, it's scandalous really the transfer window, I still don't know why we have it. I suppose it's good for you guys and helps sell papers."
He added: "I saw something his men put out, a little bit naughty, saying we and the board hadn't made enough effort, that's rubbish that.
"He's already our top earner and we've offered him a good three-and-a-half year deal on more money than that, so let's put that to bed.
"We offered him a cracking contract and if we can't find a replacement, he can't go anywhere whether he likes it or not. If we do, he's welcome to go because you only want players who want to be here."
Asked whether Becchio could be bound for the Premier League, Warnock said: "Possibly. If he's going to Turkey or China or wherever it is, that would take a little bit more organising, time-wise.
"But (Leeds director) Saleem (Patel)'s here all week and (chief executive) Shaun and we're going to get together and all three days and see what develops because I'd still like to get two or three in."