Transfer news: Balazs Megyeri's agent claims Everton interest
The agent of Olympiakos keeper Balazs Megyeri says Everton have renewed their interest after making a bid last summer.
By Juha Pal Tibor
Last Updated: 29/01/13 12:47pm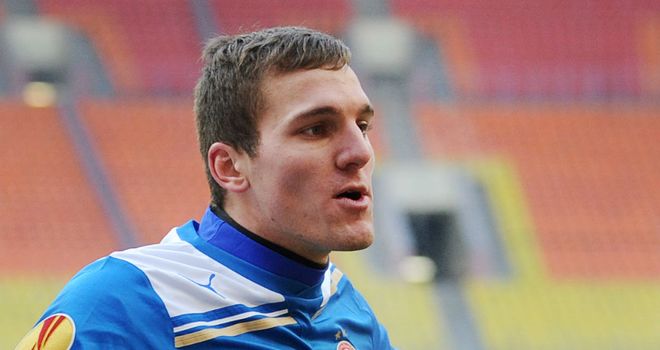 Megyeri impressed for the Greek side last season but has fallen out of favour this term due to the form of ex-Manchester United shot-stopper Roy Carroll.
However, the 22-year-old has reclaimed his spot in the side in recent games following injury to Carroll, keeping three consecutive clean sheets.
His agent, Janos Hrutka, claims Everton tabled a bid for the keeper in last summer's transfer window but he preferred to stay in Greece.
Hrutka says the Toffees, German side Schalke and several teams from Spain are all tracking Megyeri this month.
"I can confirm the interest of Everton, Schalke and there has also been interest from teams in Spain," he told Nemzeti Sport.
"Everton made a financially good offer last summer but Balazs stayed in Athens as we thought it better for him to continue his career in Greece instead of starting a new one in England. And Olympiakos wanted him to stay too.
"Last autumn he was involved in the Greek Cup and in the Champions League but played less than before.
"At the moment there's an interest from the Premier League but fortunately his situation has improved at Olympiakos.
"Next week will be important regarding his future as Hungary have an international game which could improve his value."