FC Twente claim midfielder Leroy Fer's proposed move to Everton is in doubt
FC Twente chairman Joop Munsterman claims midfielder Leroy Fer's proposed switch to Everton is in the balance
Last Updated: 30/01/13 3:49pm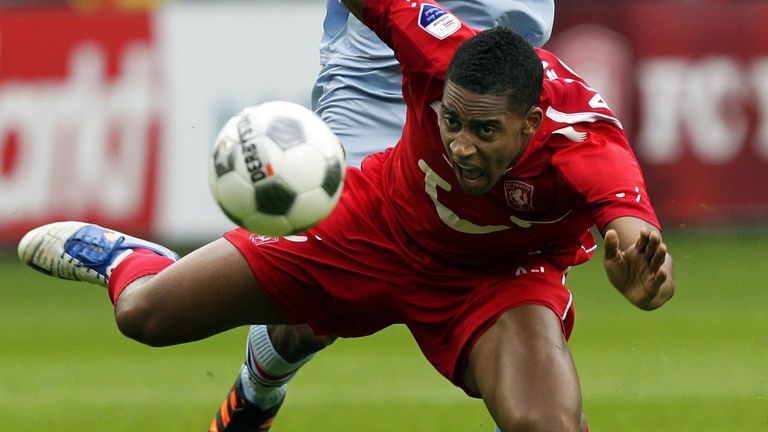 The Toffees announced on Monday they had agreed an £8.6million fee with Twente and the 23-year-old travelled to Merseyside to finalise the deal.
But medical staff at Goodison Park apparently raised concerns regarding the player, and Everton have gone back to Twente in an attempt to renegotiate the deal.
Instead of the full fee up front the Premier League side wanted to pay a smaller amount with the remainder dependent on appearances and other factors.
But Munsterman is adamant Twente will not accept the proposed changes.
"Yesterday Everton claimed on their own website they reached an agreement with FC Twente about a transfer of Leroy Fer," said Munsterman.
"Today they started up the negotiations once again. During the day they came with all sort of additional conditions about the payment terms and also the transfer fee.
"We won't deal with that. Then there won't be a transfer.
"We don't play that game at Twente. They can come up with any demand they wish but we're not playing along with their demands."