David Beckham targets 'long-term partnership' with PSG despite short-term deal
David Beckham believes he can have a lasting impact at Paris Saint-Germain, despite signing only a short-term deal.
Last Updated: 01/02/13 3:35pm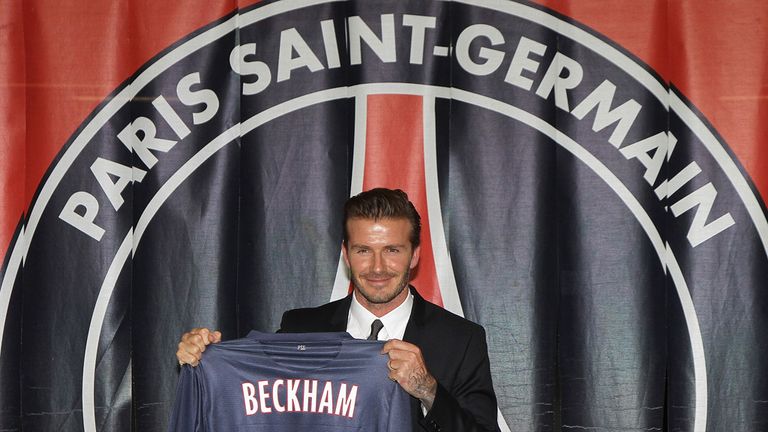 The former England captain, who has been a free agent since leaving LA Galaxy in December, ended months of speculation about his future when he was unveiled at a packed Parc des Princes on Thursday.
Beckham, 37, has agreed a five-month contract with former boss Carlo Ancelotti's Qatari-backed side but is already looking beyond the summer.
"I don't see it as a short-term project," he said.
"I have only signed until the end of the season, but I consider myself to be a part of the club's future. I can help the club grow and help the French league grow.
"There have been no discussions about me having a long-term role at the club, but I think a long-term partnership is what we've looked for."
Beckham, who sprung a surprise by announcing his wages would go to a children's charity, joins a side top of Ligue 1 and through to the knockout stage of the Champions League but insists he can still bring footballing as well as commercial clout.
"I have a lot of experience in the game," he added. "I've won over 13 or 14 championships in my career, played for some of the biggest clubs and with some of the best players in the world.
"I'm still fit, I can run around and play like I could when I was 21."