Toulouse defender Aymen Abdennour says he is a target for Barcelona
Toulouse defender Aymen Abdennour says he is a target for Barcelona and was invited to watch the AC Milan game.
By Giscard Gourizro & Lucas Brown
Last Updated: 18/03/13 10:04pm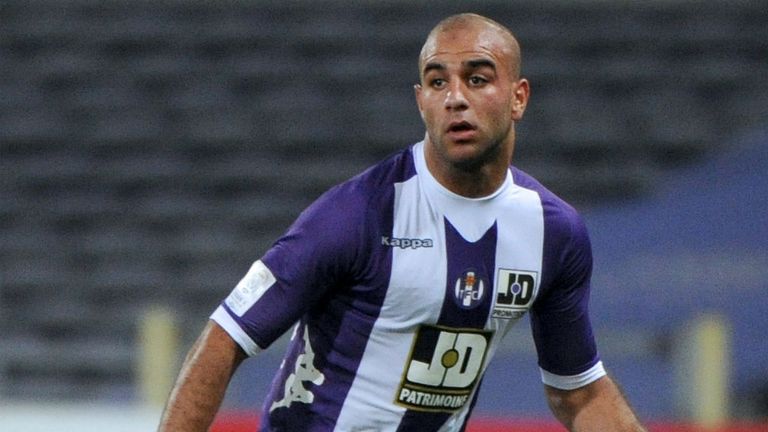 Barcelona are reportedly planning to bring in a new defender in the summer and Abdennour claims he is one of the players under consideration.
He has also been linked with Arsenal and Manchester City in the past and the Tunisian, who can play at centre-half or left-back, would welcome the chance to join Barcelona.
"I know that Barcelona are following me and four other defenders, at least," Abdennour told Radio Montecarlo.
"If there is to be an offer from them at the end of the season then I will not say no, but Toulouse's president will decide."
Abdennour was keen to take up Barcelona on their offer to watch the second leg of the Champions League tie against Milan at Camp Nou last week, but Toulouse prevented the 23-year-old from attending.
He added: "I almost went but the coach and the president asked me to stay so I could be at training the following day."
According to reports in France, Toulouse's economic problems mean that they are looking to cash in on Abdennour, who was signed from Werder Bremen in 2011.
"Toulouse are very close to Barca, so recruiters from Camp Nou often come to Toulouse and they know Abdennour very well," Abdennour's agent Abdelkader Jilani told Shems FM recently.
"Abdennour will definitely join a top European side whether it's Barcelona or not."