Swansea defender Ashley Williams staying at Liberty Stadium, says agent
Swansea defender Ashley Williams is not planning to leave the Liberty Stadium in the summer, according to his agent.
Last Updated: 20/03/13 1:24pm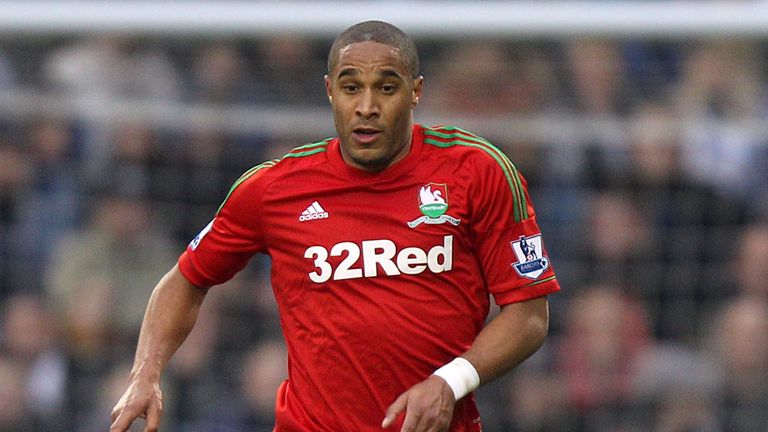 The Wales centre-back has been linked with possible moves to either Liverpool, managed by former Swans boss Brendan Rodgers, or Arsenal.
Williams' agent Jamie Moralee insists he is happy with his role in a developing Swansea side, although he admitted he could be tempted away if a firm bid came in for him.
"What I can say is that my player has got no desire to leave Swansea City Football Club," Moralee told the South Wales Evening Post.
"There have been stories linking Ash but his situation now is no different from his situation over the past few years.
"Ash has always remained a Swansea City player. He is happy there, his family are there with him and he is playing better than ever because Swansea have given him a platform.
"He has been captain for much of this season and he thrives on that responsibility.
"If he is drawing the attention of the big boys then that is a good thing, because it shows he is developing and Swansea are developing.
"But he has never knocked on the chairman's door and said he wants to leave and he has never handed in a transfer request."
Moralee did however float the idea that Williams would consider moving on if another team came in for him.
"If a club comes in and puts the money on the table, I am sure Ash and the Swansea chairman will have a conversation," added Moralee. "But we are all pretty chilled and comfortable with the situation.
"There's nothing other than newspaper speculation at the moment and, as you know, that comes when people are playing well.
"But that's all it is. If one of the big four, five or six decide to target Ash and put the money down, then there will be a conversation.
"But it's quite early to even be suggesting this kind of talk because there are still quite a few games to be played before the end of the season."