Robinho refuses to rule out a move away from AC Milan
Robinho has refused to rule out a move away from AC Milan amid reports of interest from Flamengo.
By Paulo Freitas
Last Updated: 10/04/13 8:34pm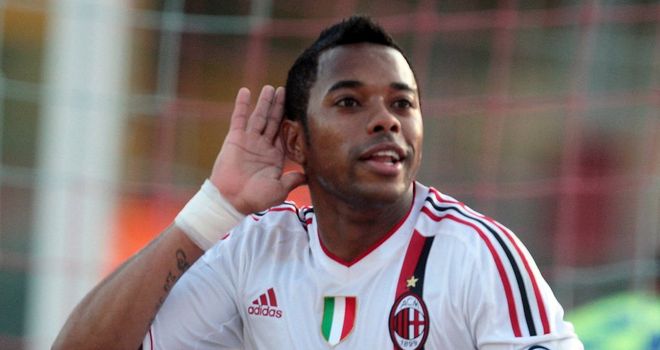 The Brazilian moved to Italy from Manchester City in 2010 and has scored 22 goals in 77 appearances in Serie A.
But with the four-year contract he signed when he joined for £15m set to end next summer, rumours have spread that he may be set to leave.
And the forward refused to end the speculation.
He told Mais: "I have a great respect for Flamengo, but I am under contract with Milan.
"I'm happy at the club but of course if there is something that is good for me, it will be great."
The 29-year-old is also hoping to force his way back into the international reckoning.
He has not played for Brazil since the summer of 2011 when he fell out of favour with former coach Mano Menezes.
But Robinho is hoping the return of Luiz Felipe Scolari will signal a change of fortunes as his home World Cup looms.
He added: "I'll be called up soon, God willing, I'm waiting".