Mario Gomez still 'loyal' to Bayern Munich but 'not happy' about situation
Mario Gomez's agent says the striker is 'not happy' about his current situation, but remains 'loyal' to Bayern Munich.
By Thomas Zocher
Last Updated: 15/04/13 6:57pm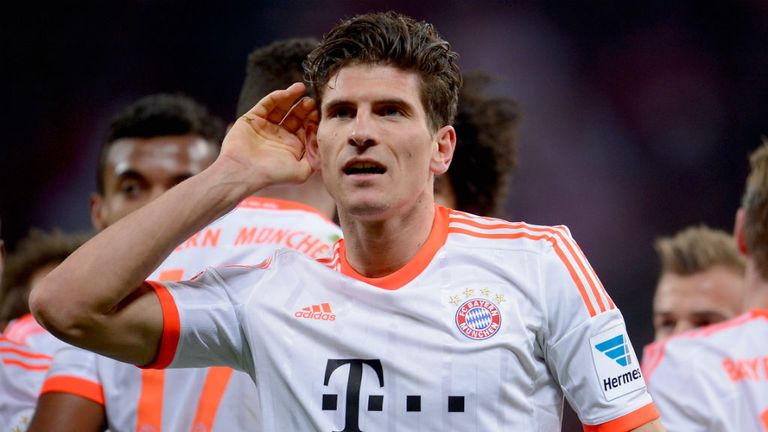 The Germany international has been unable to reclaim his status as Bayern's first-choice striker after missing the opening three months of the season due to an ankle injury.
Summer signing Mario Mandzukic has impressed for the newly-crowned Bundesliga champions and that has prompted speculation that Gomez could leave.
The 27-year-old's representative Uli Ferber confirmed there is interest in Gomez, but stressed the former Stuttgart forward's priority is to force his way back into the Bayern side.
"Of course, Mario is not happy about his current situation," Ferber told BILD. "And it's obvious this cannot be any steady state for him.
"Mario is loyal to Bayern Munich, the club and the team's squad. He is always willing to help the club. He would deserve to see the manager put him on."
Ferber added: "There were always expressions of interest in the services of Mario.
"They were during his years at Stuttgart, right before his move to Bayern Munich, and right ahead of his most recent contract renewal. But also right now at this point in time."
Gomez is under contract at the Allianz Arena until 2016 after signing his most recent extension last year.