Fulham manager Martin Jol laughs off Frank Lampard suggestions
Fulham manager Martin Jol has laughed off suggestions he could make a move to sign Frank Lampard in the summer.
Last Updated: 18/04/13 12:46pm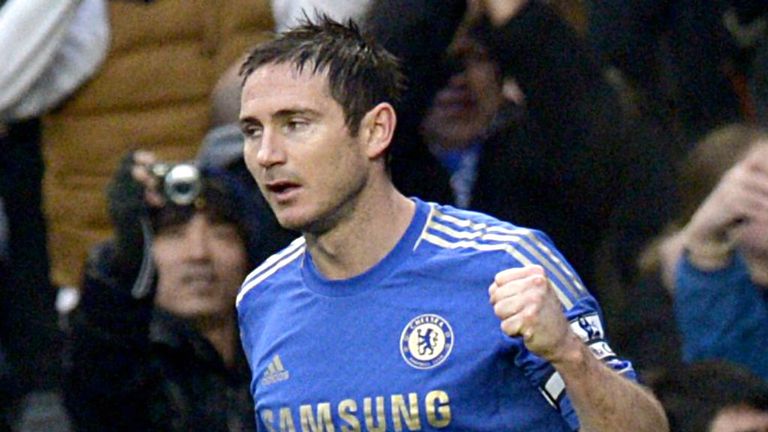 Chelsea midfielder Lampard, who is in line to make his 600th appearance for the Blues in Wednesday's Premier League clash with the Cottagers at Craven Cottage, will be out of contract at the end of the season.
Jol has praised the 34-year-old England international ahead of the match but has ruled out an approach.
"Frank is the most productive midfield player in England in the last 30 or 40 years," the Dutchman said.
"Everyone would love to have him. He's fit and is a good character.
"He will have a smile on his face if he listens to Fulham but I would love to have him.
"But it's hypothetical as he will never play for Fulham. I'm not sure he will play for a top-10 team.
"He's a legend - a living legend over there. He won all the prizes over there. In the end I have a feeling they will keep him."