Lorient's Jeremie Aliadiere has no intention of going back to England
Lorient's Jeremie Aliadiere says he has no intention of going back to England.
By Patrick Haond
Last Updated: 22/04/13 5:27pm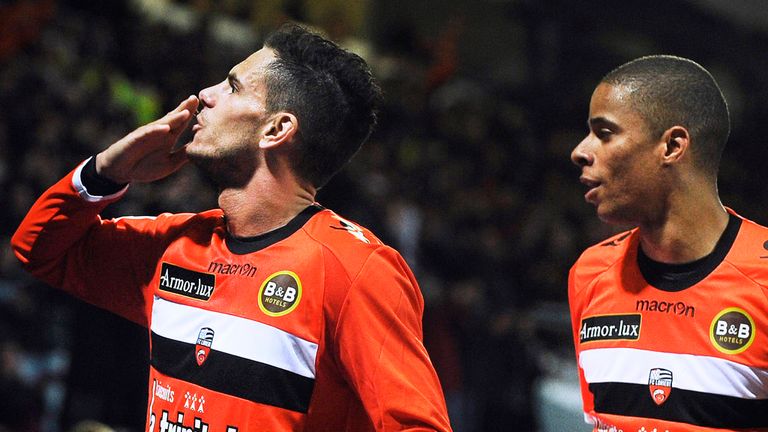 The former Arsenal and Middlesbrough striker is contracted to Les Merlus until 2015 and is delighted that this season he has just been able to play games regularly for his club.
Aliadiere said: "In my whole career, I could never play more than three months in a row. This season I have played 90 minutes during almost all the matches.
"I don't want to get any rest, I don't want to lose my dynamics. It is unbelievable I feel like I am dreaming.
"Back to England? I am talking with my agent and my idea is not to go back there."
There has also been plenty of talk in France about which national side the 30- year- old may opt to play for should he receive a call.
Aliadiere added: "Algeria? I have not refused because I don't deny my origins, but I have never been to Algeria.
"Les Bleus? I am thinking about it more than before, because I never thought about it. One year ago it was just impossible.
"If playing international football is not possible with the French team then I would like to experience it playing elsewhere."