Premier League: Tom Huddlestone will quit Spurs if he has to
Tottenham midfielder Tom Huddlestone admits he may need to leave White Hart Lane this summer.
By Graeme Bailey - Tweet me: @graemebailey
Last Updated: 23/04/13 10:11am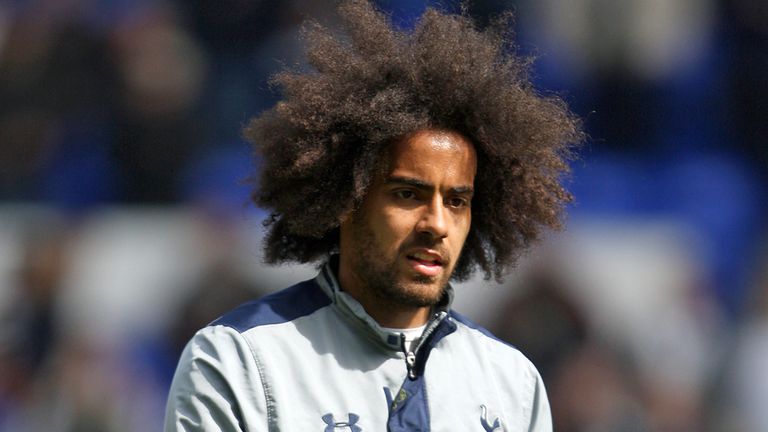 Huddlestone has struggled with injury in recent years and that has made it hard for him to force his way into the first-team picture at Spurs.
Under Andre Villas-Boas, he has started just six matches so far this season, and he almost joined Stoke last summer, before deals with Fulham and QPR failed to materialise in January.
"There are times when I think I might need a move, especially if you don't play for a few months," he told the Daily Mirror.
"I am 26. I missed a year to 18 months through injury. You just want to play every game, and if that opportunity is not at Tottenham then I will have to look elsewhere.
"It's been a frustrating few months. There was talk about [a move to] Fulham in January, although nothing was that close to happening where I thought it would be possible.
"I have been fully focused on getting us in to the top four and staying there.
"You speak to the manager every day and if you are not playing for a sustained period then you do wonder what's going on.
"The manager has reassured me that I am in his plans even though time-wise on the pitch it hasn't always been shown that way.
"You can't really judge it over the last five games or whatever. You've got to see the bigger picture throughout the whole season and speak to the manager and see if you're in his plans or not."
Huddlestone admits he is not too happy with the bit-part role he is enduring at the moment.
"I don't feel back in the team properly," he said.
"If you come on as sub you are brought on to make an impact and I feel in the last few games I have managed to do that.
"I guess it's just a case of biding your time and if you are given a slight opportunity towards the end of games try and prove to the manager that you should be in the starting side as well.
"The 4-3-3 we went to against City might give me more chances. It opens up another spot for a central midfielder, but it depends if the manager sees me as a deeper one because then that isolates that position."