Premier League: Manchester United ace Antonio Valencia wants to stay
Antonio Valencia has revealed that he hopes to end his career at Manchester United.
By Paulo Freitas, Mark Kendall & Graeme Bailey
Last Updated: 23/04/13 2:41pm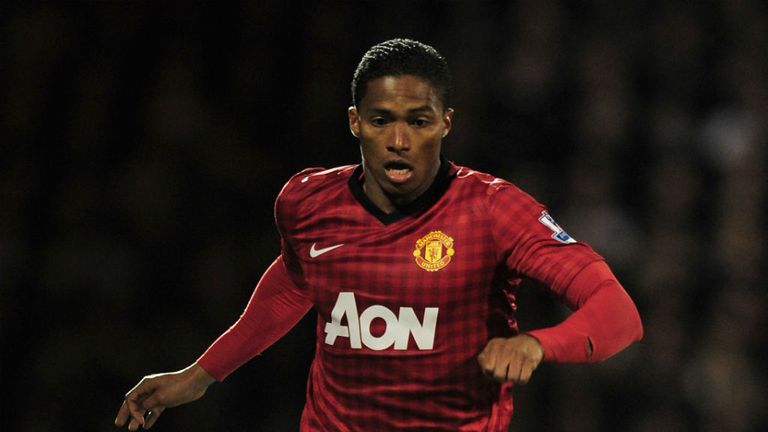 The 27-year-old winger - who has two years left on his current deal - also played down rumours, which he believes emanated in his homeland, that he was looking to leave the club this summer.
"Neither the club or the coach have said anything about that (leaving Manchester United), I think it was a rumour that came about in Ecuador more than anywhere else," the Ecuadorian ace told Radio La Deportiva.
"This [Manchester] is my home, I would like to stay here for a lot longer and retire here before going back to Ecuador."
Valencia admits that it has taken him time to physically get over the broken leg he suffered in September 2010 against Rangers in the Champions League.
"When I had the problem with my leg I recovered mentally without any difficulty," he said.
"But the problem with my back was something that affected me for a lot longer, but now I am fine and physically much better."
Valencia was talking after helping United to clinch the Premier League title on Monday against Aston Villa.
"I am very happy, this is my second championship here," he said.
"I have the confidence that the coach has given me and when you go into a match with the confidence of the team, it gives you extra motivation."
Valencia is now focused on helping Ecuador seal their place at the 2014 World Cup finals.
"It has been an effort from everyone in the national side, it's like a family that we have formed," he said.
"We cannot let it slip now, we missed out on the last World Cup, we can't miss this one. We have two difficult games coming up, but they are six points and two games that could give us qualification."