West Brom midfielder Graham Dorrans happy to stay if playing
West Brom midfielder Graham Dorrans has admitted he will hold talks over his long-term future at the end of the season.
Last Updated: 26/04/13 3:46pm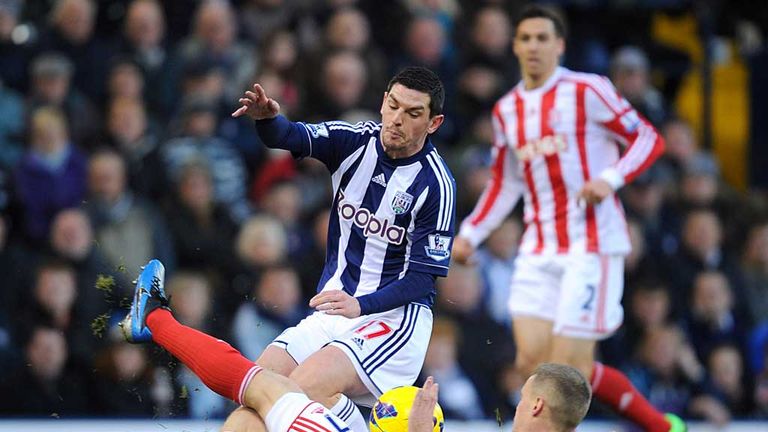 Dorrans came close to departing the Hawthorns during the winter transfer window after asking to leave the club.
The Scotland international ended up staying and has won his place back in Steve Clarke's plans and admits he is happy to stay as long as he is playing regularly.
"I did have a chat with the manager (before Christmas). Everybody wants to be playing and I wasn't playing as much as I would have liked," Dorrans said.
"Had the opportunity come along to go and get games somewhere, we'd have looked at it, as the gaffer mentioned.
"But it didn't, I worked away and got myself back in the side and that's where I want to be."
Dorrans is refusing to rush into any decision on his future saying: "I need to wait and see. "I will get through the next five games and see what the summer holds. But I'm playing every week so I'm quite happy at the moment.
"I just wanted to play football. It wasn't to move back to Scotland. Nothing has changed.
"My views were that I want to be playing every week and I've still got the same views. If I can do that I'm happy, if not then I'm not happy, just like anybody else."