Transfer news: Liverpool's Martin Skrtel open to offers at Anfield
Liverpool defender Martin Skrtel would seriously consider his future at Anfield if he received an offer from elsewhere.
By Vasek Kadlec
Last Updated: 25/05/13 5:00pm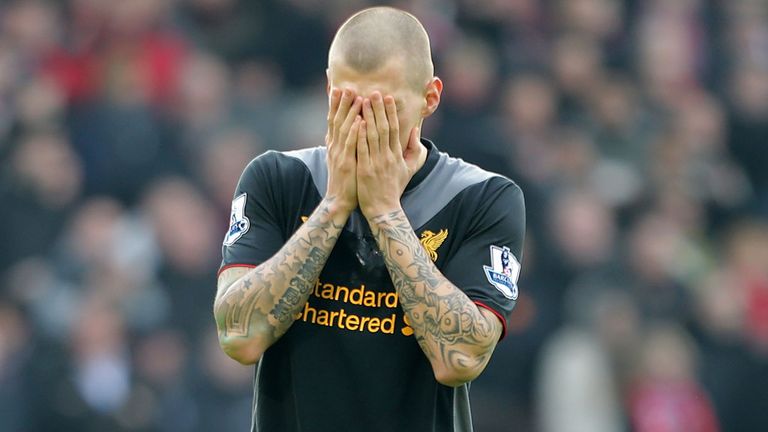 The Slovakia centre-back made just four Premier League starts in 2013 having fallen behind the now-retired Jamie Carragher in the plans of Brendan Rodgers.
Carragher's exit might have offered Skrtel, who arrived at Anfield in the reign of Rafa Benitez in 2008, the chance to regain a first-team place.
But Liverpool look set to sign Manchester City's Kolo Toure ahead of the conclusion of his contract and they are also being linked with Schalke star Kyriakos Papadopoulos.
That leaves Skrtel's position uncertain, despite only signing a new deal last August, and he told Slovakian newspaper Dennik Sport: "I have not had any specific offers. But if some should come and they interest me, I would probably ponder it seriously."
But Skrtel is not in a rush to leave and respects his contract with Liverpool, who he joined in a £6million deal from Zenit St Petersburg.
Asked what percentage chance there was he would stay at Liverpool, the 28-year-old said: "I do not want to be that specific.
"The club has the biggest say in this in any case, because they have the right for it with me being contracted.
"Besides, I am not saying that I want to leave at any cost. I feel sorry for what happened in this season. But I have been here for five-and-a-half years and I have built a position here."