Transfer news: Agent claims Thiago Silva will not be leaving PSG
Thiago Silva will not be leaving PSG this summer even if Barcelona come calling, according to the defender's agent.
By Patrick Haond
Last Updated: 30/05/13 12:56pm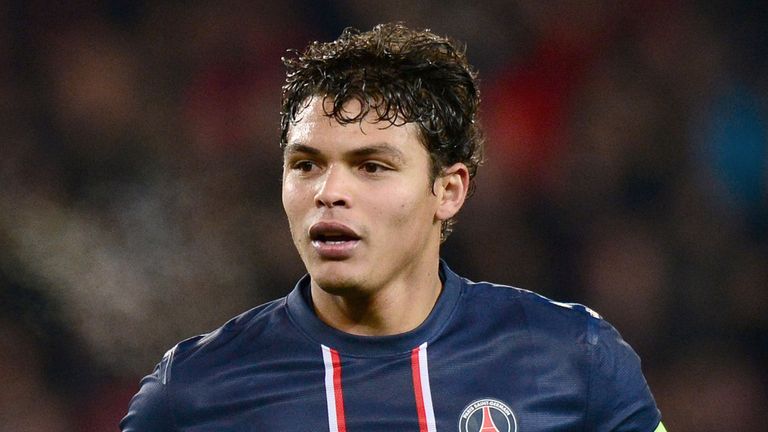 The Brazil international completed a big-money move to France last summer, swapping life in Serie A with AC Milan for that in Ligue 1.
He helped PSG to land a first domestic title in 19 years during his debut season with the club, justifying the hefty transfer fee the club shelled out for his services.
It has, however, been suggested that his stay at Parc des Princes could last just 12 months, with the likes of Barcelona having been admirers of his talents for some time.
Silva's representative has, however, been quick to play down the rumours, with the 28-year-old committed to PSG for the foreseeable future.
Paulo Tonietto told L'Equipe: "Silva's future? It is at PSG, there is nothing more to say. He signed a contract one year ago, so it is out of the question that he will leave.
"Could a possible departure of (Carlo) Ancelotti change that? I don't think so. The presence of Carlo had a big impact when Thiago signed for PSG, but they are not linked. Thiago would be disappointed if he left, but life for PSG and Thiago would go on without Ancelotti.
"Interest from Barca? What interest? Have you seen a proposition from Barca? I haven't, neither has Thiago nor PSG.
"If PSG were to sell there would be a lot of clubs interested. But to me it would be a huge surprise. His future is at PSG."