Manchester United's Javier Hernandez happy in Premier League
Manchester United striker Javier Hernandez has no intention of leaving the club, according to his agent.
Last Updated: 05/06/13 12:20pm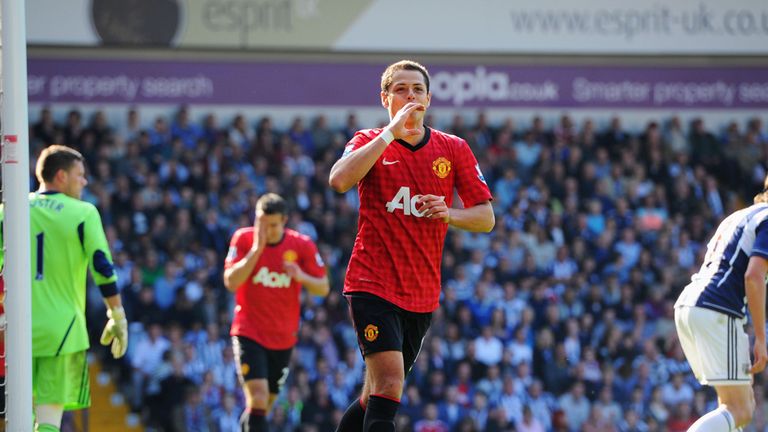 Chicharito, as he is affectionately known, could be considered the club's fourth-choice striker with Robin van Persie, Wayne Rooney and Danny Welbeck all making more Premier League appearances in their race to reclaiming the title.
But the 25-year-old still claimed 10 goals in 22 Premier League outings, which has attracted the attention of a number of clubs across Europe.
The Mexico forward's representative, Eduardo Hernandez, says his client is going nowhere.
"He is very happy at Manchester United. Javier has been there three years and has won the league twice. Not many can say they have achieved that," he said.