Arsenal striker Nicklas Bendtner's Eintracht Frankfurt move hits stumbling block
Eintracht Frankfurt chairman Heribert Bruchhagen has cast doubt on completing a move for Arsenal's Nicklas Bendtner.
Last Updated: 11/07/13 5:03pm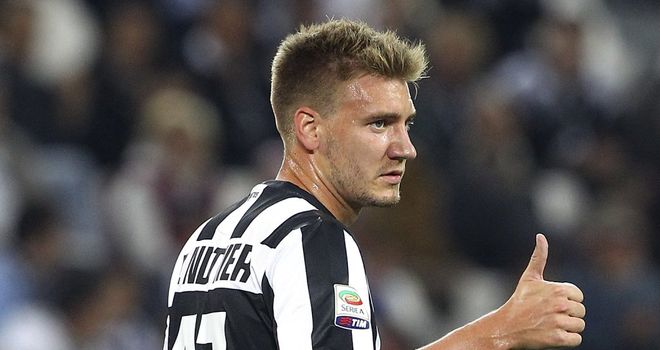 The Arsenal striker was expected to complete the transfer on Tuesday when he arrived in Germany to finalise the deal.
However, Frankfurt chairman Heribert Bruchhagen says a move for the Denmark international is not realistic, with talks rumoured to have broken down due to Bendtner's wage demands.
Bruchhagen said "After weighing up all the arguments, Bendtner turned out not to be a realistic prospect.
"Now it's up to us. There are no problems with Arsenal. We have to see if it's financially viable."
Bendtner spent last season on loan at Serie A champions Juventus but they opted not to make the deal permanent after he failed to score a goal.