Manchester United pleased with summer business as they work 'long-term'
Man United are working 'long-term' as a collective and are pleased with their summer business after refusing to 'panic'.
Last Updated: 18/09/13 2:28pm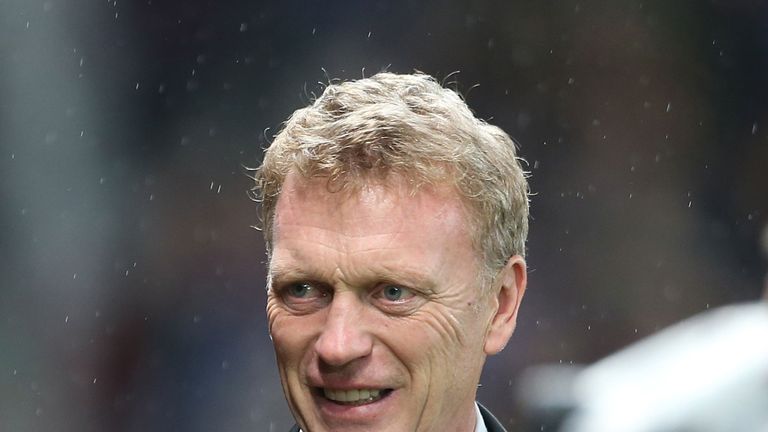 A message sent to supporters via email and post from director of communications Philip Townsend claims the reigning Premier League champions are in good shape heading forward.
They have full faith in David Moyes' ability to maintain the high standards set by his predecessor Sir Alex Ferguson and say they achieved their objectives during the most recent transfer window - with Wayne Rooney still on their books at Marouane Fellaini added to their ranks.
United concede that they were looking to bring in more than the one major signing they wrapped up, but feel there is plenty of cause for optimism at Old Trafford.
The message, printed in the Daily Mirror, read: "The club had two main priorities for the transfer window. The first was to keep Wayne Rooney. He is a world-class player and the manager is very keen to have Wayne as a key part of the club's drive to retain the Premier League trophy. That was fulfilled.
"The second was to add a midfield player, and the capture of Fellaini has met that need.
"Add to that the fact that Wilfried Zaha is a new signing and that the manager has added the highly-rated young player Adnan Janazaj to the squad and the team does in fact have a different feel to it than the one that finished last season.
"The club has invested over £40m acquiring new players this summer, as well as re-signing Nani on a long term deal - more than it has traditionally spent on transfers.
"Additional resources were there to add to that but it was not possible to agree with other clubs for the right players to leave. The key point there is that the players we buy have to be the right ones for Manchester United; not just any player.
"The club has always backed the manager in the transfer market, as Sir Alex has said on many occasions and it will continue to do so. The club has demonstrated its belief in, and commitment to, David Moyes through the award of a six-year contract.
"Allowing him to shape the future Manchester United team is a long-term project not an eight-week panic. He must be given time to assess his new squad and come to his own decisions on which players he feels will strengthen it."