Monaco's Vadim Vasilyev insists club were not looking at Wayne Rooney or Cristiano Ronaldo
Monaco's Vadim Vasilyev says they had no interest in signing Wayne Rooney or Cristiano Ronaldo in the summer.
By Patrick Haond
Last Updated: 19/09/13 2:39pm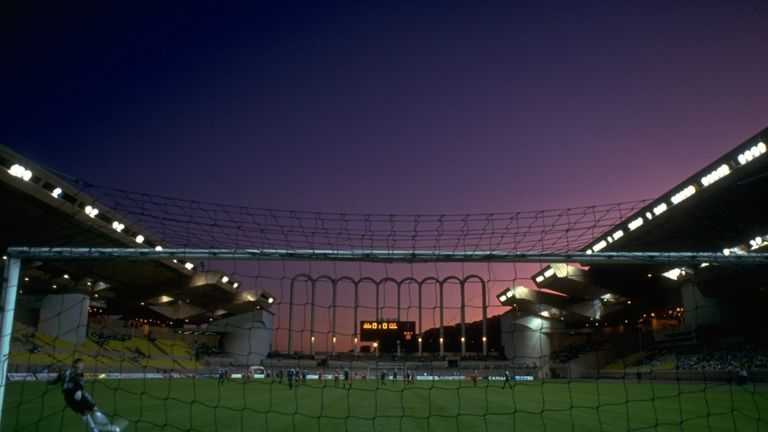 No club spent as much as Monaco this summer, who even paid out more than Real Madrid - despite Los Blancos breaking the world transfer record for Gareth Bale.
Monaco spent nearly £200million with their biggest capture being Radamel Falcao from Atletico Madrid, but they also brought in the likes of Porto pair James Rodriguez and Joao Moutinho, Geoffrey Kondogbia and Jeremy Toulalan.
As well as big-name players, it was also claimed the Principality outfit may opt to change coach Claudio Ranieri, who guided them back to the top-flight.
Roberto Mancini was linked with the job but Vasilyev has told L'Equipe that this was never on their agenda.
"Claudio Ranieri? We are very happy with him. The group's state of mind is just great. It works fine," he is quoted.
"Did we have an interest in others coaches? No, the press said that but it was negative for the team, for Claudio and for us.
"In May, I told Ranieri he will remain our coach and I never had any contact with Mancini or any other. However coaches contacted us.
"It was the same for Rooney and Tevez, we never contacted them. There are a lot of people that spread the idea Monaco could be attracted, as it could help during their talks.
"Cristiano Ronaldo? I know him well, we met in springtime when I was ill, but we didn't talk because Cristiano is a Real player. At that time he was in talks about his extension and we were working on Falcao. You can't buy Falcao and Ronaldo, you have to be humble.
"I would like to have Cristiano, but we spent a lot of money and we will invest less in the future. We can't go on at such pace and we want to use young players from our education centre, one of the best in France."
He also insisted that there is no clause in Falcao's contract to enable him to leave next summer.
"There is no clause on his contract to be able to leave after one year. That would be nonsense to build a project around a player that could leave after just one season," he said.